In Search of Great Wine: The Pacific Northwest
Cool Pacific Ocean air, sprawling forests and good wine are defining features of the Pacific Northwest. A region that is typically defined as the area from Oregon to the top of the Washington/Canadian Border, the Pacific Northwest is an incredibly rich winemaking region. Cool coastal areas and dry valleys are perfect for winemaking and Pacific Northwest winemakers take advantage of the region's diverse climates. From Oregon Pinot Noir, to Washington Riesling, the Pacific Northwest is ideal for any wine lover who wants to experience the great outdoors with a glass of wine in hand.
Touring and tasting the Pacific Northwest is no easy task. From the countless wineries in Washington and Oregon, to the fantastic cities, restaurants and hotels along the way, even the most experienced wine lover will need a little bit of help! That's where Touring & Tasting comes to the rescue! With our help, we guarantee that any visit to the Pacific Northwest will be one to remember. So sit back, relax and pour a glass of wine, while we take you on a journey in search of some great Pacific Northwest wine.
Willamette Valley, Oregon
Every journey has a beginning, and ours begins in Oregon's Willamette Valley. Known for world class Pinot Noir, the Willamette Valley is Oregon's most thriving wine region. With wineries just outside of Portland, visitors to the Valley are welcomed to Oregon with world-class food, music and wine. But not to worry, we've scoured the Willamette Valley in search of the best place to drink and stay. The things we do for our readers!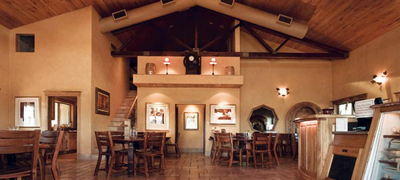 Where to Drink: Sweet Cheeks Winery
With wines as diverse as the Willamette Valley itself, Sweet Cheeks Winery is our first stop on the search for great Pacific Northwest wines. With award winning Pinot Noir, Sweet Cheeks is an Oregon winery you won't want to miss. Despite the accolades for their 2008 Pinot Noir, Sweet Cheeks considers themselves to be primarily Riesling makers. With acclaimed Pinot Noir and Riesling, Sweet Cheeks Winery is a must stop for any wine lover in the Willamette Valley.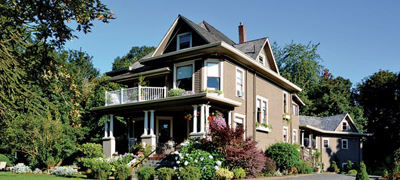 Where to Stay: Dundee Manor B&B 
Built in 1908, the Dundee Manor Bed & Breakfast  is truly a sight to behold. Luxurious Victorian charm and wine country comfort make this bed and breakfast the ideal stop for any weary wine traveller.  With a personal concierge service provided by owners Brad and David, wine tours, private tastings and massages are just a few phone calls away. If you ever find yourself weary and tired from a day of Pinot Noir tasting in Dundee, stop by and pay the Dundee Manor a visit, we promise you won't regret it. 
Woodinville, Washington
Our journey for great wine continues, as we move further north into Washington! Located near Seattle, Woodinville is a town defined by its winemaking. With a small wine country outside of the city, Woodinville's charm is in the surrounding pine trees and wonderful Washington wines. So without further ado, our findings on great wine in Woodinville, Washington: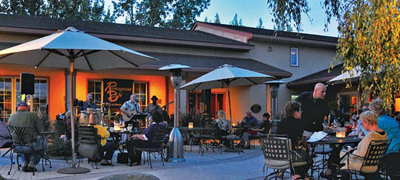 Where to Drink: J. Bookwalter Winery
 J. Bookwalter Winery is a true Washington winemaking affair. With grapes from the Conner-Lee Vineyard in Grant County, and two tasting rooms in Woodinville and Richland, J. Bookwalter encapsulates all of Washington in every bottle of its wine. The Woodinville tasting room gives visitors an intimate and comfortable wine tasting experience. With an excellent Double Plot Chardonnay and decadently rich Cabernet Sauvignon, J. Bookwalter Winery is a Washington winery that can't be missed.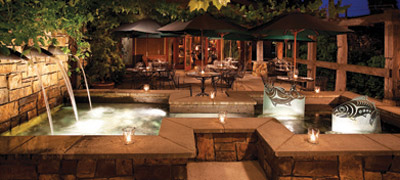 Where to Stay: Willows Lodge
Nestled in the heart of Woodinville wine country, Willows Lodge is a great escape for any wine traveller. With a comfortable "cabin-like" charm, Willows Lodge invites guests to relax with an outdoor jacuzzi, spa and steam room. Just in case you didn't drink enough wine on the tasting trails, Fireside Cellars, a cozy wine bar within the lodge, welcomes guests to relax and enjoy local Washington wines.
Unfortunately, our journey has ended, but really, this is just the tip of the iceberg. Great wine is flowing freely in the Pacific Northwest and as wine lovers it is our duty to try it all! The wine, rolling hills, and fresh air should be more than enough to get any wine traveller to make their way to the Pacific Northwest. Whether you're tasting in the Willamette Valley, Woodinville, or even Walla Walla, great wine is a guarantee.
The following article was provided by our contributing partner – Touring and Tasting Magazine.   Cheers – Ken