Wine Tasting and Touring in France
By guest writer, Jo Beichler,
Latitudes Travel & Tours
So you're going to France and of course you want to visit wine country.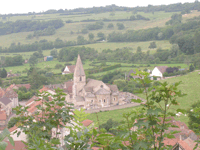 You picture yourself driving through picturesque vineyards, discovering wonderful unknown pinots or sipping fabled grand crus, chatting with the winemaker and zipping from one aristocratic address to another. You're just not sure how you go about it.
The good news is that wine tasting in France has never been more accessible or more welcoming to the visitor. In every wine-producing region, tourist offices, local wine boards, wine schools, vineyards, producers and knowledgeable guides are available to help you make the most of your trip. Wine roads are designated through the vineyards by cheerful signs and maps. If anything, there are so many choices that it's difficult to sort through all the possibilities.
The first question about touring and tasting in the wine country of France is - Which one? Except for Normandy and Brittany (where there's cider and calvados and Benedictine), virtually all of France is "wine country." Even if you stay with the best known regions, it's nearly impossible to take in all of them in one visit. And you wouldn't want to. Because the production of wine is intimately linked to the culture, cuisine and history of the region, a visit to Burgundy is a totally different experience than a visit to Bordeaux. And - each region has a distinctive way of naming and categorizing the wines, which means that what you learn in one place doesn't necessarily apply to another.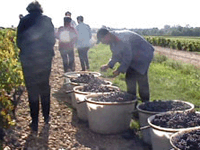 Unless you have unlimited time, it's a good idea to pick a region or perhaps a couple of neighboring regions and concentrate on enjoying them in depth. You could base this either on your wine preferences – a passion for Pinot Noir (Burgundy) or Cabernet Sauvignon (Bordeaux), or on a different passion – for Loire Valley chateaux or the picturesque villages of Provence. Either way, there will be more to see and taste than you imagined, and plenty to choose from. And of course, you'll want to sample other local specialties and see the sights along the way.
Few Generalities
Visiting
Vineyards and wineries in France range from the famous names and grand chateaux to tiny family affairs, local coops, and important exporters and negociants. Wine tourism – the idea that non-professionals should be welcomed and invited to taste – is still a rather new idea. In the past, it was difficult for the casual visitor to get past the language and the rather indifferent owners. Times have changed, however, and many vineyards, large and small, now welcome visitors. Local and regional tourist boards and local wine organizations are happy to provide information and initiate visitors into the mysteries of their local production.
This new attitude doesn't mean that you can just drop in anywhere, anytime however. Visiting any of the best known Bordeaux or Burgundy producers, or the major Champagne houses, still requires an appointment, which may not be easily granted. Even many of the vineyards that keep regular visiting hours prefer you to reserve in advance. And small producers always appreciate notice of a visit, since they rarely have an employee dedicated to hosting visitors.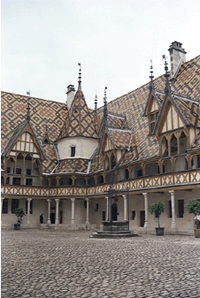 There's also the issue of language. Tourist offices and local wine boards will designate vineyards and cellars as "English-speaking," but the fluency of your hosts may vary quite a bit. Finding English speakers in France is much easier than it used to be, but still not universal. Casual visits won't be much of a problem, but more sophisticated or technical discussions may be difficult, especially at the smaller producers. However, the larger establishments, wine centers and schools are well-equipped to deal with English-speaking guests.
These days there are as many different ways to taste the wine and tour the vineyards as there are vineyards. Each region has its own way of doing things, but some general information applies to all of them.
Tours
If you enjoy group travel, there are a few scheduled group tours that visit one or several regions. Usually this will include a limited amount of tasting, visiting local points of interest, and sampling local specialties. There is not much chance to explore on your own however,
Cooking Courses
If you're interested in learning about the food of the region as well as doing a little tasting, cooking classes can be a lot of fun. Most last 5 or 6 days and include market visits, wine tasting and local sightseeing as well as daily cooking classes.
Short Visits
If your trip to France is limited to Paris, don't worry –there's organized wine tasting in Paris. In a couple of hours, you can sample wines from several regions with a knowledgeable sommelier. From Paris it's also easy to take a day trip to Champagne either with an organized tour or by train on your own. You can also do a day trip to the Loire Valley or to Burgundy for the day, with a private guide to drive you around and return to Paris at the end of the day by train.
Scheduled Day Trips
In the major wine regions, scheduled day trips by minivan take small groups of visitors for tasting and touring in the vineyards. This is great if you don't want to drive, and excellent as a way to orient yourself in the region, since you will learn something about the local wines, the vineyards and the history of the area.
Wine Schools
In several regions, wine schools which offer training for sommeliers, winemakers, chefs and other professionals, also offer short courses for visitors. Some are offered in English; the Wine School of Bordeaux presents a half day program on tasting and learning about the characteristic wines of the region. Longer classes are available as well. Other wine schools exist in Alsace and in the Rhone Valley.
Wine Centers and Local Co-ops
In Beaune there are several cellars which allow you to taste – and purchase – a wide variety of wines from the region.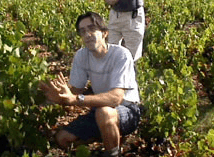 In Beaujolais, Georges Duboeuf built Le Hameau du Beaujolais, to introduce visitors to the wines and winemaking of that region. Planète Bordeaux does a similar job in the Bordeaux region. Local wine co-ops also provide centers for tasting a range of wines from local cellars.
Private Driver/guide
Private driver/guides who speak fluent English, or are native English-speaking – are available on a daily basis in most all of the wine regions. Although this is the most expensive option, the price is usually the same for 2, 4, or 6 people traveling together, making it a very reasonable possibility for 2 or 3 couples or a small group of friends. Driver/guides have several important advantages, they are usually long-time residents and not only know the local cellars in detail, but can fill you in on background and history, making the visit much more interesting. And often, they know everyone and can introduce you to interesting new producers or get an appointment at your favorite winery. In addition, if you have someone else do the driving, that means you can relax and enjoy a nice bottle with lunch without a care in the world.
Finally, if you know exactly which wineries you want to visit or have very specific wines you want to taste in depth, a private guide and advance planning, including reservations at the wineries, is essential.
On Your Own
If your French is good and you like to drive, you might decide to go it on your own. You can follow the designated wine routes and look for signs that say "Dégustation" ("Tasting") and stop along the road where it pleases you. You may discover something truly wonderful. This approach works best for travelers with a casual interest or plenty of time. If you're on a tight schedule, it may be more frustrating than fun.
Best Suggestion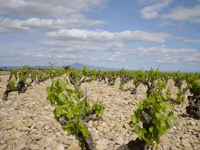 Most people will do best with a combination approach – a day in town with an introductory tasting, a guided half or full day tour or a driver/guide for a day or two, and a day or two on your own to explore.
As with all wine tasting, it's better not to schedule too heavily. Two or three wineries in a day is plenty. You can always consider lunch and dinner as additional tasting opportunities. Eat in small local restaurants and try the suggested vintages to add another aspect to your tour.
Where to Stay
Accommodations range from deluxe to modest hotels, chateaux and restored monasteries, renovated mills, B & B's surrounded by vineyards and hotel barges. Choice is determined by your preference and budget.
The following is a brief description of the wine regions, with a few notes on sightseeing and tasting highlights for short and longer visits.
Champagne
Only an hour outside of Paris by car or train, Champagne is probably France's most famous wine – and it's least typical. Champagne producers are centered in the city of Reims, which also is home to a fabulous Gothic cathedral, and Epernay. The surrounding countryside is gentle and pastoral. Nearby are also some of the most moving monuments and battlefields of the First World War, including the historic town of Verdun.
Day Trip
You can visit Champagne from Paris, with a scheduled tour, private driver/guide or on your own by train to Reims. See the cathedral and visit a couple of the most prestigious producers – among those located in Reims and open for visits without an appointment are G.H. Mumm, Piper-Heidsieck, Pommery, and Taittinger. Opening hours and dates vary.
Short Trip – 2-3 Days
Visit Reims as described and spend another day in Epernay, visiting Champagne houses such as Moet et Chandon and Mercier. Spend another day exploring the vineyards around Epernay and visiting some of the smaller producers of Champagne. Most prefer that you have an appointment.
Burgundy
In eastern France, about 2 hours from Paris by high speed train. The famous Côte d'Or is home to some of the best known wines in the world, but there's also Cotes de Beaune, Chablis, Macon, and more. The landscape is hilly and picturesque, dotted with medieval villages and historic towns. Stay in Dijon, capital of the Ducs of Burgundy (also famous for mustard) or Beaune, called the wine capital of Burgundy, and venture out from there. Burgundy cuisine is justly famous – snails, Charolais beef, Bress chicken and wonderful cheeses.
Day Trip
You can visit Burgundy on a day trip from Paris – two hours by train to Dijon or Beaune. There are wine cellars and tasting available in Beaune itself, as well as a wine museum. To visit the vineyards in such a short time, the ideal would be to have a driver/guide meet you and take you through the Côte d'Or for a highlights visit and tastings. You can lunch in one of the wine towns and stroll around Beaune before returning to Paris late by train.
Short Trip – 2-3 Days
Stay in Beaune or Dijon. Spend a day in Beaune exploring the town and its historic sights and tasting at the in-town cellars. Spend another day on the Côte d'Or, home to the most prestigious wines in Burgundy and the last days exploring the more modest but lovely Côtes de Beaune and its villages.
Longer Trip – 4-6 Days
To the short trip, add a day for exploring the wines of Macon in southern Burgundy, and another day or two for an excursion to Chablis, with time for stopping in Autun or other medieval towns.
Also Possible
Travel by barge with wine-tasting excursion, hiking in the vineyards, balloon rides, cooking classes, accommodation in the vineyards or wine towns.
Alsace
In eastern France, bordering Germany, now less than 3 hours from Paris by high speed train. Less familiar to Americans, Alsace produces white wines – Riesling, Gewürztraminer, and Pinot Gris – much drier than their German counterparts. The wine road traces a line through villages of half-timbered houses bedecked with flowers and shadowed by vineyards climbing the steep slopes above. Strasbourg, the largest city, and Colmar, are both beautiful and worth visiting. Alsatian cuisine, the locals say, combines French quality and German quantity.
Short Trip – 2-3 Days
Stay in Strasbourg – explore the city, sample the fare in the winstubs, and visit the cathedral and La Petite France. Drive the wine road through the picturesque villages south to Colmar.
Longer Trip – 4 -6 Days
To the short trip, add extended time for the northern wine route, visits to Mont Ste-Odile and Haute-Koenigsbourg.
Also Possible
Hiking hotel to hotel in the vineyards, cooking classes, wine school.
Any combination of Champagne, Alsace and Burgundy makes a great food and wine tour.
Rhone Valley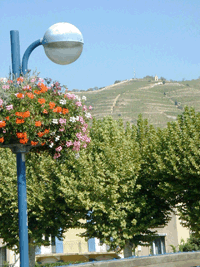 The Rhone River flows south from Burgundy through Lyon and into Provence. In the north you'll find Beaujolais, a region of gorgeous golden stone villages and the city of Lyon, probably the most notable gastronomic center of France.
Farther south is the Côtes du Rhone region, which extends southward through the Drôme and into Provence.
Short Trip – 2-3 Days
Stay in Lyon, a fabulous city and gastronomic capital, full of Michelin-starred restaurants and typical local bouchons. You can travel north to the Beaujolais, or south to the Côtes du Rhone vineyards. Stop at the Georges Duboeuf center – Le Hameau de Beaujolais – for a detailed explanation of the wines of the region.
Longer Trip – 4-6 Days
The Côtes du Rhone vineyards extend on both sides of the river and there are numerous wine roads, all with something to explore. A favorite includes the region around Tain l'Hermitage and Croze-Hermitage, which boasts spectacular steeply terraced vineyards overlooking the river. Also delightful is the Drôme Provençale, with the Wine University at Suze la Rousse.
Provence
Everyone loves Provence, with its sun-drenched perched villages, Mediterranean coast and southern charm.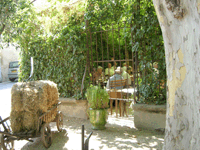 Wines here are incredibly varied, from the well-known reds of Chateauneuf-du-Pape to the Cotes du Luberon, the wines of Bandol, and a host of lesser-known wines scattered throughout the region. Visiting here includes Roman ruins, Van gogh sites, 'most beautiful' villages, Avignon, Aix-en-Provence, and a spectacular coastline. Cuisine is Mediterranean, redolent of olive and tomato, and of course in summer the air smells of lavender.
Short Trip – 2-3 Days
Stay in Avignon or nearby – you can taste wines at the Pope's Palace in the center of Avignon, or explore the famous vineyards of Chateauneuf-du-Pape, which are still part of the Côtes-du-Rhone appellation.
Longer Trip – 4-6 Days
Provence is a large and varied region, with wines to match. After Avignon and the Rhone valley, visit the Luberon with its charming villages and taste Côtes du Luberon, continue to the coast to sample Cassis and Bandol wines, and on into the Var region to explore the Côtes de Provence country.
Other Possibilities
Cooking classes, olive oil tastings. Lavender tours.
A journey down the Rhone, from Burgundy through the Beaujolais to Provence, makes a wonderful and varied wine tour.
Languedoc-Rousillon
This region to the west of Provence has long been the biggest producer of wine in France, but for a long time the quality was simply poor. Now however new and old wineries are beginning to work at making better wines and with very good results. The region looks a bit like Provence, without the crowds, and visiting here is a delight for off-the-beaten-path travelers.
Bordeaux
In the southwest of France along the Atlantic Coast, Bordeaux needs no introduction to wine lovers. The most famous wines come from the Médoc, but there is plenty to taste from the other parts of the region, including Graves, Entre-Deux-Mers, and the area surrounding the medieval town of Saint-Emilion. Bordeaux is vast – there are 8000 chateaux, 57 appellations, and hundreds of négociants (wine merchants who blend and sell wines).
Short Trip – 2-3 Days
Stay in the city of Bordeaux, where recent renovations have given the town of classical architecture a whole new face along the river. Take the short course at the Bordeaux Wine School for a couple of hours to introduce yourself to the region. Spend a day touring, preferably with a guide, in the Médoc. If you have another day, spend it sightseeing and tasting in Saint-Emilion.
Longer Trip – 4 – 6 days
After the short trip, spend an additional day in the Médoc and then choose from the other areas depending on the wines you enjoy – you will never run out of chateaux. Visit Arcachon, on the coast, and sample one of the other local specialties – the oysters.
Dordogne
Famous for its prehistoric caves and medieval castles, the Dordogne is located just to the east of the Bordeaux region, and is home to the wines of Bergerac and nearby Cahors. A hilly and charming landscape and a rich local cuisine (think duck and foie gras) make this a great place for lovers of fine food and history.
Short Trip – 2-3 Days
Stay in Sarlat, a Renaissance town of great charm and beauty, and explore the nearby castles and prehistoric sights. Visit the Greco-Roman site in Périgueux, and taste the wine of the region near Bergerac. Spend another day following the route of the 'most beautiful villages.'
Combine the Dordogne with your trip to Bordeaux for the best of all worlds – food, wine, history, landscape and picture perfect villages.
Loire Valley
South and west of Paris, the Loire Valley is famous for its elegant and historic chateaux,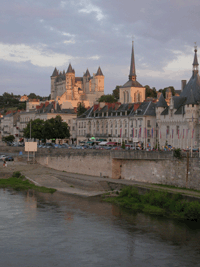 and is also home to a range of fine wines from still to sparkling. Called the 'garden of France,' the Loire valley is at once pastoral and full of charm.
Day Trip
A day trip from Paris is possible, arriving by train in Tours. With a driver/guide to meet you, you can spend the day with a visit to one of the great historic chateaux and a tasting session or two, possibly in Vouvray.
Short Trip – 2-3 Days
Stay in Tours, or nearby in a chateau-hotel. Visit the chateau of Chenonceaux, see the village of Montlouis and sample the Montlouis wines. Spend another day visiting Vouvray and the royal town of Amboise, and on the third day journey to Saumur, visit one of the producers of sparkling wines and the troglodyte caves along the river.
Longer Trip – 4-6 days
To the short trip, add visits to Chambord, the largest Loire castle and the gardens of Villandry, a stop for tasting in Chinon, famous for Cabernt Franc, and continue along the Loire towards Angers and the more western vineyards. Explore the troglodyte villages and sites.
***
Latitudes Travel & Tours specializes in travel to France for individuals and groups.