The KensWineGuide.com Tasting Panel recently tasted 19 Syrah and Shiraz wines. The tasting was blind and we had 11 panelists including Kara Kukall, Beverage Manager from Legal Sea Foods. In the end, the panel recommended 15 of 19 of the wines submitted. Of the 15 recommended, 5 scored over 89 points and received a Very Good + score from the panel.

Overall, this evening was one of the best tastings of the year based upon the quality of the wines. In a secondary tasting a week later a small panel reviewed 7 additional Syrahs, recommending 3 of them.
The winning wine rocked our panel! It was the Michael and David Phillips 2005 "Earthquake" Syrah $28 from Lodi, CA. This wine won the tasting with a 90.19 score. The wine was full bodied, well balanced, had a dry mouth feel, and displayed juicy blackberry flavors along with some anise, chocolate covered raisins, and honey.  Overall the panel was quite impressed with this wine and a little surprised when it was unveiled. Hats off to the folks at Michael & David. They have been producing lots of Very Good to Excellent wines for the last few years.

Our runner up was one of my favorite Syrahs for the last few vintages. The 2004 Spring Mountain Syrah $50 is a stunning wine. This wine finished with a score of 89.62.  It opens with a wonderfully inviting jammy boysenberry bouquet with scents of pipe tobacco and smoked wood.  I could smell this wine all night.  This wine is a very big Syrah and would appeal mostly to those who like and enjoy an extracted style.  Our third place wine came from down under. The 2005 De Lesio "Kristina" Shiraz  $50 scored an 89.54.  This wine was smooth as silk, well balanced, packed with juicy blackberry and grape flavors with a dash of black pepper.  This well made wine from the McLaren Vale, in Australia is worth the investment and the panel thought it would pair nicely with with a filet mignon from Grill 23.  Our 4th place wine was a bit of a shocker. The 2003 Zaca Mesa Syrah from Santa Ynez, CA $22 was showing very nicely and scored 89.50. This wine was smooth and juicy.  It was very well liked by the panel. It is quite a bargain and it showed up its big brother on this evening.  In 5th place we return to down under. This time the Barossa Valley chimes in with the value priced 2006 Charles Cimicky "Trumps" Shiraz  $20. This wine seems to show very well every year. The panel scored this wine a 89.33.  It has tasty jammy black cherry flavors with hints of chocolate and clove.  Even better is that there is a lot of it and it's a bargain for $20.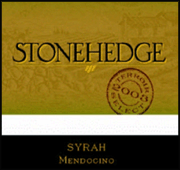 The next 10 wines all scored a Very Good from that panel and included some real bargains. The 6th place finisher is from a winery that has been performing pretty well over the last year. The 2003 Stonehedge "Terroir Select" $18 from Mendocino finished with an 88.79.   This medium bodied wine has delicate blackberry flavors.  The panel thought this would pair nicely with a hearty beef stew.  Kara pegged it for the  "Everything Tuna" from Legal Sea Foods.  The next wine was probably the best deal of the evening.  The 2004 Renwood "Red Label" Syrah is an absolute steal at $12 per bottle.  We immediately added it to our "Practical Party Case" list on the website.
The remainder of our recommendations is as follows:
#8 2005 Tintara Shiraz from McLaren Vale, Aust. $18 (88.50)
#9 2005 Kaesler "Stonehorse" Shiraz from Barrosa Valley, Aust. $30 (88.50)
#10 2005 Passing Cloud "Reserve" Shiraz from Bendigo, Aust. $30 (88.31)
#11 2004 Columbia Winery Syrah from Columbia Valley, WA $15 (88.06)
#12 2005 Water Wheel Shiraz from Bendigo, Aust. $18 (88.00)
#13 2006 Epsilon Shiraz from Barossa Valley, Aust. $25 (87.75)
#14 2005 Rudi Schultz Syrah from Stellenbosch, S. Africa $37 (87.56)
#15 2004 Zaca Mesa "Black Bear Block" Syrah from Santa Ynez, CA $55 (87.0)

In the Second Tasting we recommended the 3 wines listed below.  The 2004 Opolo stood out as the best option receiving a Very Good + score from the Panel.
#1 2004 Opolo Syrah from Paso Robles, CA $24 (89.50)
#2 2006 Langmeil "Valley Floor" Shiraz from Barossa Valley, Aust. $26 (88.25)
#3 2005 Ventana Vineyards Syrah from Arroyo Seco, CA $18 (88.0)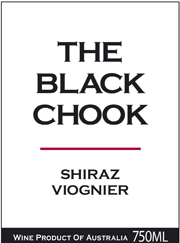 Finally, there is one other wine I want to mention.  This wine was not included because it included a little Viognier.  I personally love that style and really enjoyed this wine.  You should definitely go out of your way to try the 2006 Black Chook  from South Australia.  For $18 I think the wine is a steal.  I scored it Very Good +.  As you can see there are lots of great Syrah and Shiraz offering on the Market.  Many good deals as well.  Have fun enjoying them!!  We did. 
 Cheers, Ken & the KWG Tasting Panel