Most readers are looking for a deal or steal. Who wouldn't be? So, years ago, I decided to create a part of the website dedicated to those wines that are inexpensive and over-deliver in terms of value. I decided to call it the "Practical Party Case" in earlier versions of the website. However, since no one knew what that was or meant, the "Value Wines" link was created. These are a list of "very good" wines $16 or less. In this blog post, I will highlight a few of those select value wines and share the link to this popular page on the website, where readers can easily find the current list.
We will start with a few White Wines.
2016 Chateau Ste. Michelle Sauvignon Blanc "Columbia Valley" (Washington) $10
We kick off this post with a fantastic value wine that the Tasting Panel discovered in May. This Sauvignon Blanc from the Columbia Valley in Washington is a steal at $10 in terms of quality to price. It is light bodied, slightly acidic and gentle with very tropical flavors that feature gentle lime and mango with a touch of kiwi. We scored this wine 89 points.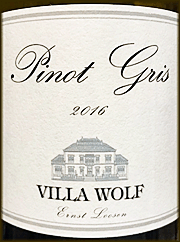 2016 Villa Wolf Pinot Gris (Pfalz, Germany) $12
This 90 point Pinot Gris from Germany is a great value and a perfect wine to share with friends on the beach. It is light bodied, pleasantly acidic and juicy with mineral infused lime flavors and some notes of yellow grapefruit and white pepper. This refreshing Pinot Gris from Germany will appeal to Sauvignon Blanc fans and very popular. Serve it chilled on a hot summer day.
2017 Raats Family Chenin Blanc "Original" (Stellenbosch, South Africa) $15
Another great beach wine is this "Unwooded" Chenin Blanc from South Africa that I awarded 91 points. This tasty wine is light to medium bodied and slightly acidic. It features mild mineral infused lemon verbena and ginger flavors with a touch of yellow grapefruit. It finishes dry and refreshing. Pair this food friendly crowd pleaser with grilled scallops.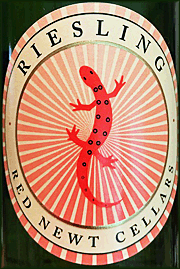 2016 Red Newt Cellars Riesling "Circle" (Finger Lakes NY) $15
The Tasting Panel consistently recommends the "Circle" Riesling from Red Newt! I always over-delivers for the money. The 2016 vintage is no exception. We gave it 89 points. The "Circle" light bodied, delicately off-dry, and soft. Its flavors are a combination of gentle minerality and ripe Anjou pear with hints of ginger, chamomile tea and a touch of yellow grapefruit. Pair it with baked haddock with a Ritz cracker crumble.
2016 Senda Verde "Albarino" (Rias Baixas, Spain) $13
Our last white wine for this post is a very affordable 89 point Albarino from Rias Baixas would also be perfect on a hot summer day at the beach. It is light bodied, nicely acidic, juicy and mouthwatering with tasty mineral infused lime flavors with hints of pineapple and pilsner beer. It finishes dry and refreshing. Enjoy it oysters!
For Red Wines, we will start with two wines from Portugal. Then wrap up the post with a Malbec from Argentina and a Cab from Washington.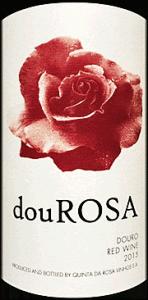 Quinta de la Rosa 2015 "DouRosa Red Wine" (Douro, Portugal) $15
The 2015 "DouRosa Red Wine" is full bodied, slightly acidic and very juicy. I really liked its mineral and oak influenced red currant and black cherry flavors. I also detected some hints of strawberry licorice and black olive mixed in towards the end. It finishes dry and linger for a bit. I would pair this 89 pointer with a juicy Angus burger off the grill.
Rui Roboredo Madeira 2015 "Beyra Reserva" (Beira Interior, Portugal) $16
Our second blend from Portugal is this 90-point gem Beyra region! It is full bodied, balanced and fruit forward. The main flavors are black cherry with notes of blueberry and gentle oak. I also detected some hints of faint minerality. This wine finishes dry with refined tannins that linger and last for quite a while. This wine is a steal and I pair it with grilled marinated bourbon steak tips.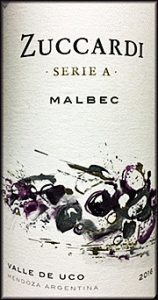 Zuccardi 2016 Malbec "Serie A" (Uco Valley, Argentina) $15
Our next good value red wine is this 89 point Malbec from Argentina. It is medium bodied, slightly acidic and juicy. I really enjoyed its red plum and cinnamon flavors with hints of cranberry, minerality and oak. It finishes dry and its flavors and moderate tannins stick around for quite some time. This Malbec would pair well with a glazed balsamic roast pork tenderloin.
Columbia Crest 2015 Cabernet Sauvignon "H3" (Horse Heaven Hills, WA) $15
The "H3" series from Columbia Crest consistently over delivers. The 2015 Cabernet Sauvignon is medium bodied, slightly acidic and juicy. Its flavor profile is black cherry with notes of minerality, plum and oak. I also detected some black pepper and dark chocolate. It closes with mild dry tannins that are friendly. This crowd-pleasing 89 point Cab is very versatile and would pair well with many foods. Try it with a burger or meat lasagna.
To explore all of our recommendations, visit the "Value Wines" page and be sure to bookmark it!  Enjoy and Cheers! – Ken