The hot summer months are upon us, and July and August are taking no prisoners this year. It's easy to get sucked inside where the air conditioner is cranked to arctic temperatures and an ice-cold beverage is only a short walk to the refrigerator, but we think it's time to get out and get yourself a big lung-full of good ol' fresh air. Summer is a time for adventure and exploration, and we challenge you to get out of your perfectly chilled office and into the great outdoors! We've come up with some wine country spots that we think will leave you feeling relaxed and recharged this summer…and a little buzzed of course!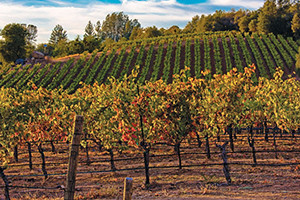 El Dorado County | Sierra Foothills, CA
If you're an adventure seeker, history buff, foodie, or wine lover, El Dorado County should be on the top of your list for your next summer vacation! In 1848, gold was discovered in the American River near Coloma, and today with a name like "Gold County," this rich history remains in the rustic mining towns and historic sites that dot the landscape. Aside from a vibrant history, here are endless opportunities for outdoor adventure, over 70 wineries to taste, and a number of culinary treasures to explore, "Gold Country" is a must-see destination this summer!
Sullivan Wine | Napa Valley, CA
It all started as a wedding gift of grape vine cuttings to founder Jim Sullivan and his wife Joanna, and quickly turned into the fuel that fed his passion for producing superior quality wines. Sullivan Vineyards in Rutherford, CA is a gorgeous estate that provides guests with a casual and welcoming atmosphere and beautiful vineyard views. Visitors to the winery are welcome to enjoy their tastings in the outside courtyard while admiring a collection of contemporary artwork and classic cars on display.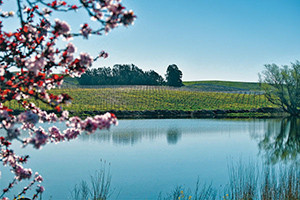 Bouchaine Vineyards | Napa Valley, CA
This summer, take a guided vineyards walk or grab your bike and cruise along the rolling hills of Bouchaine Vineyards, dedicated to planting the very best of Pinot Noir and Chardonnay. The beauty of Bouchaine goes far beyond the stunning landscape, but also in their use of sustainable practices that are used to give back to the land they are blessed with. Make sure to stop by their tasting room to taste their award winning wines, and join their wine club to taste on a private terrace overlooking the vineyards.
Keenan Winery | Napa Valley, CA
If you are looking for an outdoorsy tasting experience in the Napa Valley, look no further than Keenan Winery in the mountains of St. Helena. The 180-acre property boasts the stunning green and dusty brown landscape of the Mayacamas Mountain Range, and will make you feel like you've taken a summer getaway deep into the woods while still remaining in the world-famous Napa Valley wine country. Keenan is a well-known name in the Napa region, with 62 wines in the last 12 vintages earning ratings between 90 and 97 points by wine critics. For outdoor relaxation and incredible wines, visit Keenan Winery this summer!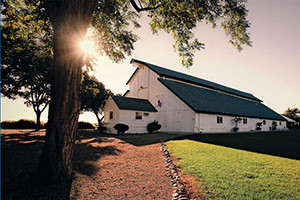 Oak Farm Vineyards | Lodi, CA
Residing on a beautiful and historic 70 acre estate, Oak Farm Vineyards offers their visitors an elevated tasting experience and the opportunity to truly get a feel for Lodi wine country. Their tasting room includes floor to ceiling windows with breathtaking vineyard views, indoor and outdoor fireplaces, and a cozy outdoor terrace where you can taste their portfolio of handcrafted, small-lot and single vineyard varietals. You won't want to miss out on an opportunity to visit Lodi wine country this summer!
Calcareous Vineyard | Paso Robles, CA
Outdoor adventure is a given when you visit a winery like Calcareous Vineyard in Paso Robles, a winery dedicated to their land and the importance of "place." Father and daughter Lloyd Messer and Dana Brown had a dream of expressing their passion for wine and this love for the craft remains evident in their delicious estate wines produced from their 3 vineyards. Guests are invited to enjoy a flight of their award winning wines at Lloyd's Lookout, their hilltop tasting room, for a delectable tasting and breathtaking 180-degree views of Paso wine country.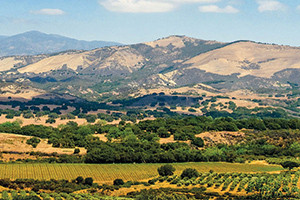 Westerly Wines | Santa Barbara County, CA
The Santa Barbara County wine region is extremely diverse, and this complexity is reflected in the impressive portfolio of Westerly Wines. The Westerly name is a well known one in the Santa Ynez Valley, and their limited-production wines never fall short of the high standard that they have set for themselves. They do not have a public tasting room, but they do offer private tastings on a limited basis for a truly exclusive one-on-one tasting experience. Summer in Santa Barbara is beautiful, and only gets better with a glass of Westerly wine in hand!
Moshin Vineyards | Sonoma County, CA
Whoever said all those hours of sitting in math class would never pay off in the real world obviously never heard the story of Moshin Vineyards. Rick Moshin, a former San Jose University math instructor, put his math skills to the test and designed a four-tier gravity flow winery for small-lot wine production, and this year Moshin Vineyards is celebrating this dream having become reality, with the 10 year anniversary of their tasting room and the family's 25th anniversary of wine growing! If you are looking for a reason to celebrate this summer, head on over to Sonoma and raise a glass with Moshin Vineyards!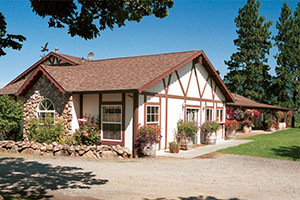 Cathedral Ridge Winery | Columbia River Gorge, OR
Those looking for a unique outdoor experience this summer should make a trip to the Columbia River Gorge in Oregon. This region is home to Cathedral Ridge Winery, and provides a distinctive microclimate that allows for almost every variety of grape to ripen to perfection, building an extensive portfolio of wines that have received outstanding reviews over the years. The winery in Hood River offers visitors a scenic and serene tasting experience filled with stunning views and delicious wines, or if you are planning a trip to the famous Willamette Valley, be sure to stop by their other tasting room in Dundee!
Ironstone Vineyards | Sierra Foothills, CA
While visiting El Dorado County be sure to stop by the beautiful Ironstone Vineyards in the charming gold rush town of Murphys, CA. This family owned and operated winery is the perfect opportunity for visitors to learn about the history of the Sierra Foothills wine region, while tasting their delicious portfolio of wines. Their massive oak tasting bar was even once a saloon bar in New York! The rest of their property will not disappoint, with 14 acres of stunning gardens waiting to be explored, guests are welcomed to stroll along the grounds and find the perfect place for a picnic from their gourmet deli.
The following article was provided by our contributing partner – Touring and Tasting Magazine.
Cheers – Ken