As summer comes to a close, it's time to start preparing for the upcoming change in seasons. What better way to end an amazing summer than to dive into a wine country extravaganza? We've handpicked 12 unique wine country regions that we think will make the perfect final getaway to end your summer with a bang! So, grab a glass of vino and cheers to another amazing summer getaway.
Lodi, CA
Known for its agricultural abundance and Mediterranean climate, it's no wonder Lodi is California's largest producer of top quality wines and wine grapes. This developed wine region is home to more than 75,000 acres of vineyards and is a leading producer of Cabernet Sauvignon, Merlot, Chardonnay, Sauvignon Blanc, and Zinfandel! Wine enthusiasts will enjoy a warm welcome and a friendly face as they travel Lodi Wine Country and enjoy a diverse range of wines, delicious foods, and great hospitality.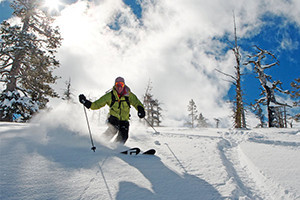 Calaveras County, CA
From its rustic wine country and pastoral mountainous landscape, to miles of underground caverns and caves, Calaveras County is the perfect setting for almost any activity. A few of the many activity choices include rappelling hundreds of feet at Moaning Cavern Adventure Park, zip lining along the Sierra Nevada, and golfing a calming 18 holes at the beautiful Greenhorn Creek Resort. When the snow falls in the winter, the skiing and snowboarding runs are fun for everyone. After a full day of activities, there are plenty of restaurants and tasting rooms to grab a refreshing glass of wine, including the Creekside Bistro at Bear Valley Mountain.  Come check out Calaveras County for a thrill a minute any time of year!
Traverse City, MI
Traverse City, Michigan is a prime destination for the active vacationer. Enjoy sailing, kayaking, and boating along miles of sandy beaches and clear Caribbean colors of the water, or play a round at one of the many top-flight golf courses near the deep lakes and winding hills of Traverse City. Whatever activities you decide to do, be sure to set aside a day to taste the wines in the area, which are becoming increasingly known for their uniquely fresh and intensely fruit-forward wines!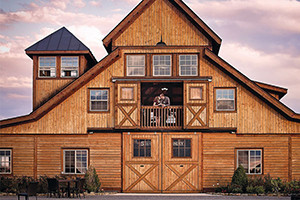 Loudoun, VA
No matter what interests you, you're likely to find it in Virginia. Nestled between the Blue Ridge Mountains and the Potomac River, just 25 miles from Washington, DC, Loudoun County is not only a fantastic east coast culinary destination, but it is also a part of a premier wine region. The unique boutique wineries in the area have inviting tasting rooms in everything from rustic barns to architectural marvels. So pick up your palate and head to DC's Wine Country!
Tri-Valley, CA
Hand crafted beer is back on the rise. Judy Ashworth, owner of the former Lyons Brewery Depot, had stocked national beer brands in her pub until a customer introduced her to his home-brewed pale ale. When tasting his beer, she said "so this is what beer should taste like!" Since then, Judy, among many other in the Tri-Valley's beer industry, has been an advocate for local craft beer. With over 100 breweries and brewpubs to choose from, the new Tri-Valley Beer Trail is the perfect way to experience many unique craft beers.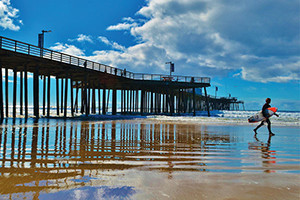 Pismo Beach, CA
Located half way between San Francisco and Los Angeles along the Pacific Coast Highway, Pismo Beach is a picturesque vacation spot. It is a place where you can surf alongside locals, have lunch on the boardwalk next to the 1,200-foot pier, and then take a short drive to wine country. Besides the numerous ocean activities, visitors can go horseback riding, golfing, and even sky diving! So if you're looking for a wine destination where you can experience Classic California, take a trip to Pismo Beach.
Amador County, CA
Located in the heart of Gold Country, Amador County has something to offer for everyone. A few of Amador County's highlights include its quality wines from about 40 wineries, charming small towns though out, and plenty of outdoor activities such as river rafting and hiking trails. Another standout from this region is Taste Restaurant in Plymouth. It has been recognized as one of the top restaurants in the United States with an award winning wine list. If you are looking for a place to visit that has it all, take a trip to Amador County!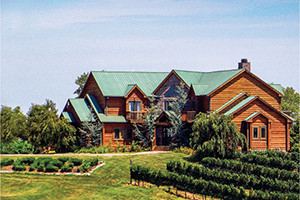 Kentucky
While the state of Kentucky is very well known for its bourbon industry, it has also played an important role in the history of wine in the U.S. Not only is it home to the first commercial vineyard in the country, but it's wineries also once produced more than 50 percent of the United States' grape harvest and wine yield! A visit to a Kentucky winery will captivate you with it's bluegrass countryside and its romantic scenery.
Leavenworth, WA
In Leavenworth's downtown Bavarian Village, there are an impressive 20 wine tasting rooms and many restaurants with inspired wine lists awaiting your discovery. With the surrounding foothills' abundance of vineyards and wineries, you'll find everything from hearty reds and refreshing whites to German-style Glühwein. Leavenworth is also an ideal spot for those craving an outdoor adventure. With so much to taste, see, and do, come see what one of the most popular and unique Washington destinations is all about!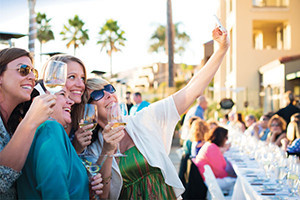 SLO County, CA
San Luis Obispo County is the perfect destination for wine lovers and travelers alike. From the charming ocean-side towns to the beautiful inland hills, SLO County has many sights to be seen. Its location, halfway between San Francisco and Los Angeles, provides the perfect temperature and long growing season that defines it as one of the premier wine-growing regions of the world. Easy to get to and hard to leave, stunning San Luis Obispo County is full of coastal, culinary and cultural pleasures for the wine traveler.
Tri-Cities, WA
The Tri-Cities is located in the heart of Washington wine country. The sun shines on an average of 300 days each year, making it a remarkable destination for all kinds of adventure. With seven beautiful courses and two championship courses to choose from, Washington's Tri-Cities is a golfer's paradise. The amazing surrounding rivers of the Columbia, the Snake, and the Yakima create the ideal setting for kayakers, paddle boarders, fishermen, and more!
Yakima, WA
Yakima Valley in Washington State is home to more than 100 award-winning wineries and the beautiful Washington countryside. Take a tour of a vineyard with a winemaker to have true farm fresh experience. Explore the unique agricultural history of this region and visit the Yakima National Cultural Heritage Center and the Yakima Valley Museum. On your visit, don't forget to spice things up and grab a bite at a Mexican taqueria or taco trucks, some of the culinary favorites!
The following article was provided by our contributing partner – Touring and Tasting Magazine.
Cheers – Ken