It's summertime and while it's fun to just sit back and soak up the sunshine and warm weather, the Premier Guide to Wine Country, Touring & Tasting, has another exciting suggestion: spend some summer days discovering the joys of wine country and its bounty of flavorful wines!
Uncork your summer in one of these 10 Great Summertime Destinations (all featured in the Summer/Fall issue of Touring & Tasting magazine)! See what strikes your interest and start planning a summer adventure!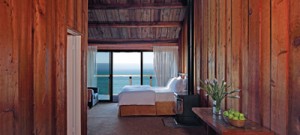 Timber Cove Inn, Sonoma County, CA
If you're seeking a special hideaway by the sea, Timber Cove Inn offers an extraordinary Sonoma County hotel experience with rooms overlooking dramatic Sonoma Coast. The breathtaking views and charming, rustic rooms with flat screens, fireplaces, and balconies are impressive, along with the fact that more than one dozen commercial wineries are located nearby. Slip out to sample exceptional Pinot Noir and Chardonnay and before returning for another enchanting evening in an unspoiled hideaway overlooking the sea. It is a perfect place to relax and enjoy!
Six Sigma Ranch, Lake County, CA
Located just north of the Napa Valley in beautiful Lake County, Six Sigma Ranch's tasting room offers stunning wines in a singular setting: at the end of a long, private country road. The wines of Six Sigma Ranch represent the marriage of art and science. This philosophy is applied to make each bottle as good as the next. Besides wine tasting, you can take a tour in the all-terrain vehicle, hike, bird watch, or have a picnic under the oaks. Just be sure to enjoy a glass of 2010 Diamond Mine Cuvée.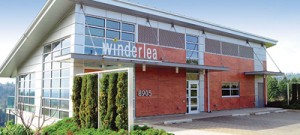 Winderlea Vineyard & Winery, OR
If you're looking for an eco-conscious winery that focuses on splendid Willamette Valley Pinot Noir and Chardonnay, Winderlea is a great place to visit. Set in the spectacular Dundee Hills region, about one-half hour southwest of Portland, Oregon, the winery drafts elegant, sensuous, and age-worthy wines. Handcrafted with minimal intervention and a minimal use of new French oak barrels, the food- friendly wines are classic in style. Winderlea's dedication to stewardship is reflected in its business practices, tasting room, vineyard, and the wines it produces, including its crisp 2011 Chardonnay.
Trisaetum, OR
Intimate winery tours, an impressive array of Rieslings and Pinot Noirs, and a riveting 1,500-square-foot art gallery are just a few of the reasons to visit Trisaetum in Newberg, Oregon. You will be delighted by the wines along with the amazing artwork– abstract expressionist paintings and photography of Trisaetum's talented co-founder, James Frey. The winery's portfolio presents wines with great complexity, but an excellent balance. The views from the tasting room of this blossoming winery are great too. Don't miss the 2011 Trisaetum Willamette Valley Pinot Noir.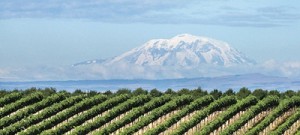 Kestrel Vintners, WA
With three tasting rooms across the state of Washington, Kestrel Vintners is driven by the philosophy that wine should enhance food, and vice versa. Headed by Winemaker Flint Nelson, it features a four-tiered wine program with many wines that score 90 points or more. The winery is also rolling out a compelling culinary program with its own in-house chef. Visit one or more of the three tasting rooms, located in Prosser, Leavenworth, and Woodinville. Each is a great destination offering all tiers of Kestrel wines along with inspiring food pairings. Start with the 2012 Sauvignon Blanc and enjoy a great food and wine experience!
Brian Carter Cellars, WA
Twice named Winemaker of the Year by Washington Magazine, Brian Carter produces exemplary wines. He is a master blender, making his wines in very small lots, and he knows his vineyards. In fact he sources more than 22 varietals from more than a dozen vineyards across Washington State! The tasting room was one of the first opened in Woodinville, Washington (just 20 minutes outside of Seattle). Don't let the unassuming façade fool you: this is consistently listed as one of the top wineries in Washington State. Ask to sample the 2008 Tuttorosso, and more!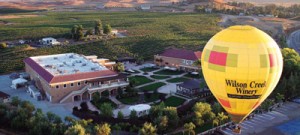 Wilson Creek Winery, CA
Equidistant to San Diego, Los Angeles, and Orange County, Temecula Valley is home to Wilson Creek Winery, an expansive, welcoming, family estate. Besides offering a warm and convivial tasting room, Wilson Creek is home to the fabulous Creekside Grille, overseen by Executive Chef Steve Stawinski. If you visit on Sunday, be sure to arrive hungry for the Sunday Bubble Brunch Buffet served alfresco with views of the vineyards and Mount Palomar in the distance. With enchanting indoor and outdoor venues, Wilson Creek is very family-oriented. In the tasting room, don't miss the winery's legendary Almond Champagne!
Lorimar Vineyards and Winery, CA
Also in Temecula Valley, Lorimar Vineyards and Winery creates a fusion of wine, art and music. The winery has two tasting rooms: one in Old Town Temecula and one in Temecula Valley. Both locations are sure to delight your senses with handcrafted wine, a working art gallery, live music, and breathtaking views. Lorimar prides itself on having an event-filled calendar with plenty of fun things to do like dinner parties, movie nights and even a golf cart ride through the vineyard!  Dance along with a taste of the 2011 Vivace!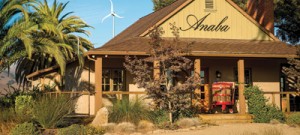 Anaba Wines, CA
Anaba Wines enjoys a unique location in the western part of the Carneros appellation at the foot of Sonoma County. Here, cool Pacific breezes flow up its gently sloping vineyards—slowing down the ripening process and allowing its grapes to develop robust flavors and distinctive varietal characteristics. The winery was the first in Northern California to harness wind energy with a 45-foot Skystream 3.7 wind turbine. If you long for great wines and tremendous scenery, head for Anaba. The winery hosts many educational seminars, and private tastings and tours can be arranged. Enjoy a glass of 2010 Chardonnay Sonoma Coast while you drink in the view!
Ferrari Carano Vineyards and Winery, CA
The Ferrari-Carano portfolio is a true testament to the region, expressing the aromas and flavors of its own Dry Creek Valley vineyard as well as other valleys of Sonoma County and beyond. The winery's Italianate hospitality center is spectacular! As a guest, you are welcome to stroll through five acres of beautifully landscaped gardens (famous in their own right); take a free tour through the tank room, barrel cellars, crush pad, and nearby vineyards; and arrange a private Ferrari-Carano tasting. If you fancy reserve wines, descend the curving stone staircase to the cellar to sample the Limited Release and Reserve wines in the Enoteca. Enjoy the 2012 Fumé Blanc as you completely unwind at this captivating winery.
The following article was provided by our contributing partner – Touring and Tasting Magazine.   Cheers – Ken