The Olive Press — Sonoma, CA
Nestled in Sonoma County at Jacuzzi Family Vineyards, The Olive Press boasts the accolade of being the most highly awarded olive oil producer in the nation. With their Oil & Balsamic of the Month specials, buyers can find delicious concoctions such as their Lime Olive Oil and Coconut Balsamic at a generous 15% off discount. Whether you take a trip to Sonoma or journey to their website, The Olive Press is your one stop spot for everything olive oil.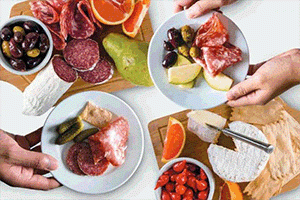 Sonoma Market — Sonoma, CA
With locations in both Sonoma and Glen Ellen, the Sonoma Market prides itself on their farm-to-market approach. For over 50 years, the Sonoma Market has forged lasting connections with local growers and visitors, which makes it no surprise this this family-owned and operated company made FORTUNE Magazine's "100 Best Companies to Work For" list. Whether it's local or imported wines, artisanal cheeses, fresh baked goods, or countless other gourmet offerings, the Sonoma Market is a can't miss. Also, be sure to sign up for the weekly e-ad to grab a hold of their Secret Special coupon that is released every Tuesday.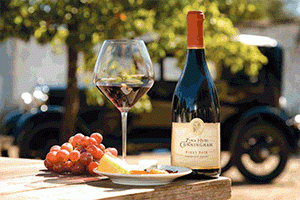 Zina Hyde Cunningham Winery — Sonoma, CA
Award winning and rich in family heritage, this small-lot production winery is synonymous with ultra-premium wines. A quick history lesson brings us back to 1849, where Zina Hyde Cunningham himself set out from Maine for the California gold mines. He eventually changed his focus on striking it rich to settling down on a 160-acre ranch to harvest Alicante and Zinfandel grapes. Generation after generation farmed this land until Prohibition produced a tricky situation. To keep afloat during this time, the farm was converted to a walnut, prune, apple, and pear orchard. Fast forward to 2004 where we find that a new generation brought back the Old-World techniques of producing the ultra-premium wine that is served today. With numerous wine tasting and food pairing options available, perhaps Zina Hyde Cunningham himself could be proud of his family's winery heritage.
Schug Carneros Estate — Sonoma, CA
Underground barrel caves hold the family legacy of the fine European winemaking techniques of Walter Schug and his wife Gertrud. Started back in 1980, Schug Carneros Estate now has an environmentally conscious approach and a focus on sustainable winegrowing. In the vineyards, habitats are created for varied bird species including owls and raptors as well as beneficial insects. By focusing on sustainable ecological practices, Schug Carneros Estate utilizes natural techniques to cut down on the use of pesticides. Caring for the Earth and prestigious winemaking go hand and hand, which the team at Schug Carneros Estate clearly understands.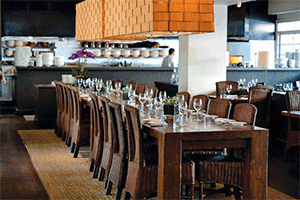 El Dorado Hotel & Kitchen — Sonoma, CA
The El Dorado Hotel & Kitchen prides itself on the use of locally sourced ingredients and award-winning dishes by Executive Chef Armando Navarro, which includes their signature EDK Burger, Pork Belly & Scallops, or Roasted King Trumpet Mushrooms. The wine list is just as enticing with local Sonoma and Napa offerings and international wines from Italy, France, Spain, and Australia. Organic and biodynamic agriculture is an attribute the El Dorado Kitchen focuses on and Sonoma seasonal ingredients can be seen simmering and served while comfortable casual elegance is prominent throughout this 27-room laid-back accommodation. The El Dorado Hotel offerings include plush custom amenities and furnishings found from Restoration Hardware. Whether you're there for the food or a night's stay, the El Dorado Hotel & Kitchen has much to offer.
Anaba Wines — Sonoma, CA
Anaba Wines was the first winery in Northern California to harness wind energy with the installation of a wind turbine in late 2009. The turbine creates enough power to harness many of the winery's best attributes such as their renovated century-old farm house turned tasting room. The 16-acre estate provides guests with beautiful offerings such as their highly-rated Chardonnay, Pinot Noir, and Rhone wines. Named after the anabatic winds that soar through its vineyards, Anaba Wines creates elegant, classic wines borne by the wind.  Check out the ratings on a selection of current Anaba wines on KensWineGuide.com.
Flamingo Resort & Spa — Santa Rosa, CA
Bringing Las Vegas to Sonoma County, the Flamingo Resort & Spa is a historical landmark located between Sonoma Valley wineries and downtown Santa Rosa. Offering 170 newly remodeled rooms and suites, two pools, and 8,000-square-foot health club, sauna, Jacuzzi, full-service spa, tennis, lounge entertainment, live music, dancing, and Sunday Champagne Brunch, all within walking distance to Montgomery Village Shopping Center, breweries, restaurants, and more.
Highway 12 Vineyards & Winery — Sonoma, CA
Sitting just one block south of the area's first vineyard planted in 1825 by the padres of the Sonoma Mission, Highway 12 Vineyards & Winery is nestled the historic Mission Hardware building on the corner of Sonoma Plaza. Known for its casual congeniality, visiting the tasting room not only includes a complimentary tasting, but also a wealth of knowledge and tips on the must-see sights of the area.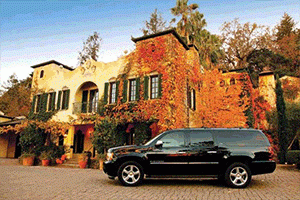 Leone Wine Tours — Sonoma, Napa, Mendocino, CA
With so many great wineries to see in Sonoma, how do you choose just where to tour and taste? If you're interested in a personalized wine tour of Sonoma's wine country, sit back, relax and ride in the comfort of Jill Leone's fully loaded luxury vehicle as she shows you through the intimate backroads and hidden treasures of Sonoma's breathtaking wine country. Hear fun stories, visit boutique wineries, and enjoy picnics in the vineyards, all while learning more about wine.
Pure Luxury Transportation — Petaluma, CA
Established in 1991, Pure Luxury has become the region's transportation leader throughout Sonoma, Napa Valley, and San Francisco with its uncompromising attention to detail, broad fleet of top-of-the-line vehicles, and the best chauffeurs around. Throughout the past 26 years, Pure Luxury has cultivated close and personal relationships with countless wineries – allowing the company to offer wine tourists special wine tastings, private tours, discounts on wine purchases and much more. Pure Luxury meets the needs of any size group and any occasion with a fleet that includes vehicles of all sizes.
The following article was provided by our contributing partner – Touring and Tasting Magazine.
Cheers – Ken