On March 10, 2023, we had a chance to meet and interview Rebecca "Becky" George. Becky is the associate winemaker for Brandlin Estates. She was in town for a dinner at the Boston Wine & Food Festival and then made her way out to the KWG headquarters for our meeting. During our in-person interview with Becky, we covered seven of their wines.
Before we get to the wine reviews, I thought I would share a few tidbits that we learned during the tasting with Becky.
• Becky works very closely with acclaimed VP of winemaking Steve Rogstad on their wines.
o You can read both of their bios on this page on the Brandlin website.
• Becky brings more than 15 years of winemaking experience gained on three continents and at some of the finest wineries in the world prior to her role at Brandlin Estate.
o She spent 6 months working at Burgundy's famed Domaine Méo-Camuzet.
o She also worked at Schramsberg Vineyards and Marcassin
o Then she joined the team at Calistoga's Kelly Fleming Wines.
o She joined the Brandlin team in July 2021.
• The Brandlin Estate on Mt. Veeder contains 5 grape varietals.
o Cabernet Sauvignon – 30 Acres
o Zinfandel – 11.2 Acres (Teegan from Turley will soon be making a single vineyard Zin from Brandlin)
o Malbec – 2.2 Acres
o Sauvignon Blanc – 2 Acres
o Cabernet Franc – 1.8 Acres
o Petite Verdot – 1.4 Acres
• The wines are made at their shared Cuivison facility.
o They have a large team that supports Becky and Steve.
• Henry's Keep is Brandlin's flagship wine, a proprietary red blend comprised of the highest quality grapes from the Brandlin Estate. "Henry's Keep" pays homage to the family patriarch, Henry Brandlin, who would "keep" from each vintage a selection of  the estates' most exceptional grapes for his family's own bottled wine.
• The "ThS" Cab is named in honor of Thomas Schmidheiny, proprietor of Brandlin. This wine pays homage to the family's legacy and commitment to crafting world-class wine.
• Rebecca is also the winemaker and owner of a Pinot focused winery called Mojave Wines.
• Finally, if you are going to the Nantucket Wine Festival next month, you can even meet Rebecca and Steve and try some of their wines at a dual tasting of Brandlin Estates and Cuvaison wine on May 21st from 12:00 pm-1:30 pm. More details and tickets are available via this link.
Below is a summary of the wine offerings from Brandlin that we covered with Becky. The links below are to our full reviews. If you are interested in ordering and trying these wines, you will find some of these wines via your favorite fine wine shop or on top quality wines lists. You can also purchase these wines on the Brandlin Estate website.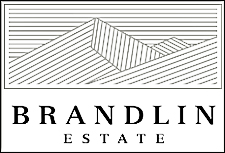 1) Brandlin 2021 Sauvignon Blanc "Estate" $45 (KWGTP 93)
2) Brandlin 2015 Cabernet Sauvignon "Estate" $75 (KWGTP 94.5)
3) Brandlin 2016 Cabernet Sauvignon "Estate" $75 (KWGTP 92.5)
4) Brandlin 2019 Cabernet Sauvignon "Estate" $110 (KWGTP 96)
5) Brandlin 2019 Cabernet Sauvignon "Henry's Keep" $110 (KWGTP 94.5)
6) Brandlin 2019 Cabernet Sauvignon "ThS" $135 (KWGTP 96)
7) Brandlin 2019 Zinfandel "Estate Old Vine" $75 (KWGTP 93.5)
You can find reviews of past and future Brandlin Estate wines that we cover on the Brandlin Estate KWG winery page on our website. We hope you enjoy these terrific wines as much as we did. Cheers! – Ken