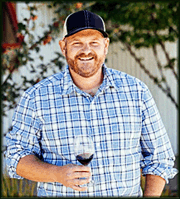 On March 22, 2023, we had a chance interview and catch up with Mike Waller. Mike is the winemaker for Calera. In our Zoom interview, we covered eight of his new-release wines. We interviewed Mike last April to explore his background and cover many of his 2019 vintage wines. The new interview covers an equal number of 2019 and 2020 Pinots along with a 2020 Chardonnay and a 2021 Chenin. I am also adding a 2021 AVA Pinot to the post, as it over-delivers and was very popular with our group. Check out what we learned from Mike.
Before we get to the wine reviews, I thought I would share a few tidbits we learned during the tasting with Mike.
• They have received a lot of rain so far. 40 inches. Average is 15 inches per year.
• Chenin Blanc comes from the Jurassic Park Vineyard!
• Cienega Valley is an AVA. Only 5-6 vineyards there.
• "Eden Rift" – His brother is the winemaker there.
• 2022 was a very challenging year
o Three major frosts in April & May
o Plus, a heat spike
o Lowest crop yield ever
• Jensen – Replanting 1 of 4 blocks.
• Ryan – Youngest vines and highest elevation.
• de Villiers – Mike video interview with Wine Spectator on the vineyard.
• Selleck – only 2.9 acres of vineyard. Only 77 cases of the 2019 were made.
Below is a summary of the wine offerings from Calera that we covered with Mike. The links below are to our full reviews. If you are interested in ordering and trying these wines, you will find some of these wines via your favorite fine wine shop or on top quality wines lists. You can also purchase these wines on the Calera website.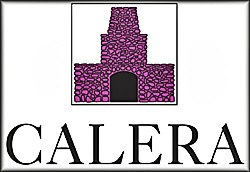 1. Calera 2021 Chenin Blanc "Santa Ynez Valley" $40 (KWGTP 92)
2. Calera 2020 "Eden Rift Vineyard" Chardonnay $38 (KWGTP 92)
3. Calera 2020 Pinot Noir "de Villiers Vineyard" (Mt. Harlan) $95 (KWGTP 93)
4. Calera 2020 Pinot Noir "Reed Vineyard" (Mt. Harlan) $95 (KWGTP 93.5)
5. Calera 2020 Pinot Noir "Jensen Vineyard" (Mt. Harlan) $125 (KWGTP 93.5)
6. Calera 2019 Pinot Noir "Ryan Vineyard" (Mt. Harlan) $85 (KWGTP 95)
7. Calera 2019 Pinot Noir "Mills Vineyard" (Mt. Harlan) $85 (KWGTP 93.5)
8. Calera 2019 Pinot Noir "Selleck Vineyard" (Mt. Harlan) $105 (KWGTP 94.5)
Bonus Value Offering: Calera 2021 Pinot Noir "Central Coast" $32 (KWGTP 91)
I added this wine because it was very well received in another tasting and it stood out at its price point!
You can find reviews of past and future Calera wines that we cover on the Calera KWG winery page on our website. We hope you enjoy these terrific wines as much as we did. Cheers! – Ken