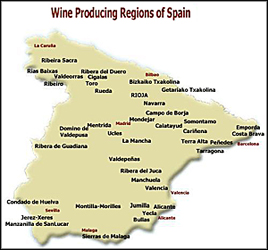 Each year we are excited to try more and more wines from Spain.  This year we secured enough samples to write a blog post about our favorite Spanish wine discoveries.  All the wines below scored at or above 90 points.  We encourage you to explore both the Red Wines and White Wines of Spain and discover how good they are.  You have been hearing about them for a while, and now is your chance to dig in and try some.  In many cases they are a great value in terms of quality to price ratio.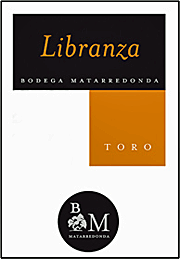 My favorite wine was the 2005 Matarredonda "Libranza" for $44.  This 100% Tempranillo from the Toro region scored 93 points.  It is full-bodied, very well balanced, and ultra smooth.  This offering has a very elegant feel for a Torobased wine.  Toro wines are usually big and sometimes burly.  The flavor profile of this gem is a delicious blueberry with notes of gentle old oak.  It closes rather dry and its fine tannins sail on and on for quite some time.  You are going to love this wine!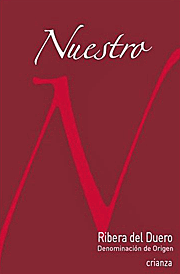 The next wine was our favorite from a flight of Ribera del Duero Tempranillos.  It was the Nuestro 2006 "Crianza" for $27.  This wine scored 92 points.  This Tempranillo is full-bodied, nicely balanced, and juicy.  Its flavor profile is a savory black raspberry with notes of mild old oak and black cherry.  This wine closes very dry and it's substantially building tannins sail on and on.  If you are sucker for a big finish, you have to try this wine.  I loved it!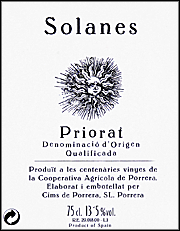 Also scoring 92 points is the 2005 Cims de Porrera "Solanes" for $29.  This red blend from Prioratis made from 40% Carignane, 30% Grenache 15% Caberent Sauvignon, 10% Merlot, & 5% Syrah.  I love these kitchen sink blends when done well.  This one is firing on all cylinders.  It is full-bodied, very well balanced, and seamless.  I described the flavor profile as a luscious blend of delicate black currant and blackberry with a hint of old oak.  With its dry sticky tannins, I felt it would pair perfectly with shepherd's pie.  It is another must try wine.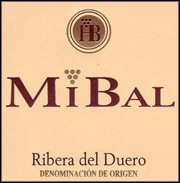 One of the best deals that we tried was the 2006 Ballesteros "Mibal" for $23.  This 100% Tempranillo was just terrific and is a lot of wine for the money.  It is very well balanced, elegant, and silky.  It displays a delicious blend of blueberry with notes of red raspberry and milk chocolate.  This wine would pair perfectly with a grilled NY strip steak at your favorite steak house.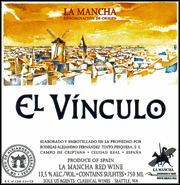 Alejandro Fernandez has been making winners for a long time.  Each year we recommend many of his wines.  This year he had 2 entries that scored 90 points.  The first was

the 2005 "El Vinculo" from La Mancha for $33.  This 100% Tempranillo offering is all about its very ripe fruit.  It is full-bodied, balanced, and smooth with extracted blackberry flavors.  There were notes of black currant as well.  On the finish its building tannins show up quickly and stick with you a while.  This is a big wine that is quite flamboyant and not for the faint of heart.  The second winner from Alejandro Fernandez is the 2006 "Tinto Pesquera" for $34.  This 100% Tempranillo hails from Ribera del Duero.  It is consistently one of my favorites.  This years version is medium-bodied, balanced, and smooth.  It shows off some very tasty ripe red raspberry flavors with integrated smoke and old oak.  I noted in the review that this wine will appeal to both New World and Old World fans because it is a blend of both styles.  It would be a perfect match for beef bourguignon.

Another wine from the Toro region scored 90 points.  It was the 2005 Matarredonda "Juan Rojo" for $22.  This 100% Tempranillo is a great buy.  It opens with an attractive mild red raspberry and strawberry bouquet with hints of cedar and white chocolate.  Like our winner this wine is full-bodied, nicely balanced, and rather elegant for a wine from Toro.  The flavor profile was a juicy plum and chewy blackberry with notes of cherry vanilla and a touch of oak.  It is a pretty complex wine for $22.  It finishes dry and it's substantial building tannins show excellent length.  This wine is clamoring for a thick cut of prime rib.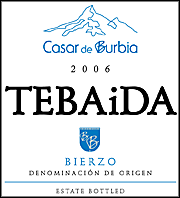 Our final red comes from the Bierzo region.  It is made from 100% Mencia grapes.  It is the 2006 Casar de Burbia "Tebaida" for $51.  It opens with a very attractive cherry vanilla-like bouquet. On the palate, it is nicely balanced and smooth.  It shows off dusty black raspberry flavors with notes of black currant.  This is an upper tier Mencia.  You can certainly find Very Good Mencia wines at lower price points, but you will not find one this good.
Spanish White Winners
When we explored some Spanish White offerings we came up with 3 wines that all were given 90 points.  They are different from each other, but we are certain you will like them all.

The first offering is a real steal.  The 2008 Bodegas Campante "Vina Reboreda" for $12 is a deal.  This white blendfor Ribera del Duero was a hit at mini tasting I conducted this summer.  It is light-bodied and very nicely balanced.  Its flavor profile is comprised of nicely integrated minerals with notes of peach and apricot.  It's quite tasty.  The consensus was that it would be ideal with shellfish.  Another bonus is you should be able to find it as there were 30,000 case made.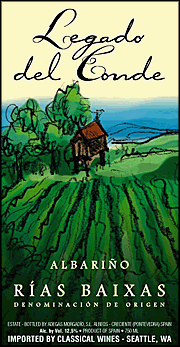 Next up is an Albarino from one of my favorite Spanish producers.  Adegas Morgadiomakes some of the best Albarino's in my opinion.  Their 2008 "Legado del Conde Albarino" for $16is a real winner and a great deal.  I reviewed this wine in a blind flight of Albarinos and it was the clear winner.  It was medium-bodied, viscous, and very nicely balanced with really tasty green apple like flavors.  Our group thought it would be a perfect wine to pair with lemon drizzled grilled swordfish.

Our final white comes from the Penedes region which is more known for its Cava and sparkling wines.  This $15 offering from Can Feixas uses the same grapes to make this food-friendly dry wine.   The 2008 "Blanc Seleccio" will really appeal to those readers who like Old World styled white wines.  It is full-bodied, balanced, and slightly creamy.  There was even a touch effervescence noted as well.  Its a tasty mineral infused pear flavors were rather appealing. It is a versatile wine that would pair very well with bacon wrapped scallops or steamed mussels in a garlic broth. Yum!
These are just the 90 point wines!  We covered many Very Good Spanish options that scored between 87 and 89 points.  Most of those wines are terrific values.  You can check out all our recommended Spanish wines on KensWineGuide.com.  Here is the link to all our recommended Spanish Reds.  You can sort them by both price and score.  Here is the link to the recommended Spanish Whites.  I am sure you will enjoy your exploration of Spanish Wines.  We certainly love our exploration every year!
Cheers,
Ken