When most of us think of American wine country, the word "Napa" quickly springs to mind. Rightly so, the Napa Valley is amazing, but don't stop there! Did you know that there are fabulous wine regions from sea to shining sea? Here are 11, all recently featured in Touring & Tasting, America's Premier Guide to Wine Country.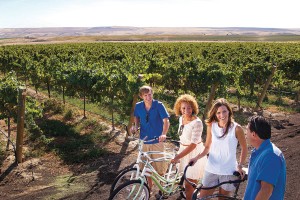 Tri-Cities, WA
The heart of Washington wine country is located in the southeast corner of the state of Washington in an area called the Tri-Cities. This booming wine region has grown so strong, it actually consists of four cities: Kennewick, Pasco, Richland, and West Richland. Boasting 300 days of sunshine each year and three exciting rivers, the Tri-Cities is a great place for wine touring and all kinds of outdoor adventures. Play golf, hike, kayak, and fish as you sample wines at some of the more-than-200 wineries within an hour's drive!
Woodinville, WA
Just 30 minutes outside of Seattle, Woodinville wine country offers more than 100 wineries and tasting rooms featuring wines that representing all of Washington's 13 AVAs. They are grouped in three districts. The Warehouse Winery District is set in a series of industrial office parks; while the Hollywood Winery District and West Valley Winery Districts offer a more rural setting with valley views. You won't have to travel far to taste an impressive variety of exceptional wines, from Riesling and Rousanne to Cabernet Sauvignon and Cab Franc.
Willamette Valley, OR
About 50 years ago, the orchards and hillsides about 30 minutes southwest of Portland began to see a rebirth when they were planted with Pinot Noir and Pinot Gris. Today the Willamette Valley is known for some of the world's most distinctive Pinot Noirs. Cyclists and hikers appreciate the rolling terrain. The dedicated bike route, the Willamette Valley Scenic Bikeway, stretches 132 miles and offers a myriad of options for wine tourists. Stay in a family-run bed and breakfast as you sample the region's remarkable wines.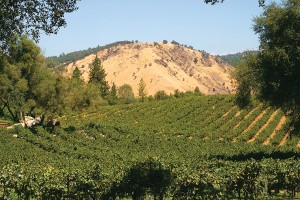 Sierra Foothills, CA
California's Gold Country is an incredible place, with hills, dales, valleys, canyons: creating an amazing variety of conditions for growing grapes. In fact, many winemakers have relocated to Nevada, Placer, El Dorado, Amador, and Calaveras counties to work with these exceptional winegrapes that range from Italian, Rhône, Burgundian, and Bordeaux. As a getaway, the Sierra Foothills offer you loads of recreational opportunities and plenty of historical sites. Complete your day with dinner at a local restaurant and slumber at a small bed and breakfast or cozy inn.
Sonoma Valley, CA
Lying just west of the Napa Valley, 45 miles northeast of San Francisco's Golden Gate Bridge, Sonoma Valley is a genuine farming community with friendly towns, scenic parks, and exceptional wines. Start your visit in the Carneros Corridor's low-lying vineyards and wetlands and work your way north to the charming, historic city of Sonoma, home to both California's oldest commercial winery and oldest family-run winery. Sonoma Valley stretches even further north. With plenty of top-notch restaurants, distinctive lodging, and friendly wineries to enjoy along the way.
Lodi, CA
The farming community of Lodi has been growing winegrapes for a very long time. Many of its residents are multigenerational farmers who consider the land to be a part of their personal legacy. You'll find plenty of family owned and operated wineries here with inviting tasting rooms run by family members. The wines are remarkably diverse, in fact, Lodi grows more than 50 varieties! Located just 90 minutes east of San Francisco and 30 minutes south of Sacramento, Lodi is definitely worth discovering.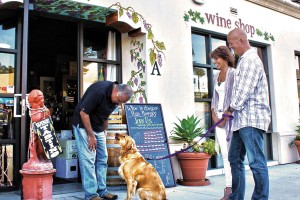 Pismo Beach, CA
Picture a beachside town with a splendid pier jutting out into the Pacific Ocean, where winemakers surf and walk with their dogs before they head for work. This classic California scene really does exist at Pismo Beach. The town is located in southern San Luis Obispo County, about midway between LA and San Francisco. Besides a fabulous 23-mile beach, it has more than 20 wineries within 15 minutes of town. Pismo Beach is laid back, and family and dog friendly: giving you the perfect atmosphere for discovering the distinctive wines of Edna and Arroyo Grande Valleys.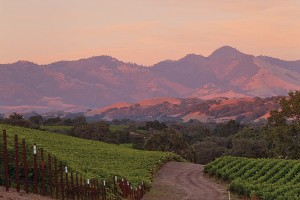 Santa Ynez Valley, CA
Ten years after the release of the independent film Sideways, Santa Ynez Valley has more appeal than ever. Its wild, rustic terrain attracts adventurers and seekers of the road less traveled. As the region's largest AVA with more than 100 wineries, Santa Ynez Valley produces a range of varietals from fine Pinot Noir and Chardonnay to elegant red Bordeaux. There are many quaint towns which beg to be explored including the former Danish settlement, Solvang, home to many boutiques, bakeries, and tasting rooms. Santa Ynez Valley offers more than 30 accommodations, so check in and cheers!
Temecula Valley, CA
Talk about a great location, Temecula Valley is located just an hour from San Diego, Orange County, and Palm Springs. It's a beautiful wine region boasting more than 30 wineries, perched on knolls and nestled in valleys. Many of the wineries have gourmet restaurants with inventive menus designed to complement the wines, so plan to have brunch, lunch, and dinner along the way. Temecula Valley is ideal for weddings, reunions, and other special events, so don't hesitate to bring your family and friends.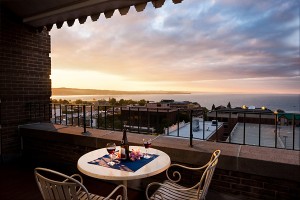 Traverse City, MI
The northern woods of Michigan offers many gems with 150 inland lakes, rivers, streams and the hip little town of Traverse City. Here, innovative local cuisine and distinctive local wines are a popular topic. Recently named one of America's Top Five Foodie Towns by Bon Appetit, the region taps its local resources for fresh fish, grass fed livestock, and delicious cheeses. The vineyards, located on the Old Mission and Leelanau peninsulas, offer flavorful wines from 33 wineries. After a day of outdoor fun, you can snuggle by the fireplace while you discover another wonderful local wine.
Loudoun County, VA
It may be hard to believe that there are vineyards just 25 miles from the heart of Washington DC, but it's true. Loudoun County is known for its horses, Civil War history, scenery, and fabulous food and wine. The region is grouped into six driving clusters: each a unique wine touring experience. Choose one and stop at the historic homes, parks, gardens, restaurants, and of course, wineries, you find along the way. Loudoun County produces exquisite wines and in many cases, you may run into the owner or winemaker when you visit. At the end of the day, check into in a quaint inn, or back in Washington D.C.
The following article was provided by our contributing partner – Touring and Tasting Magazine.   Cheers – Ken