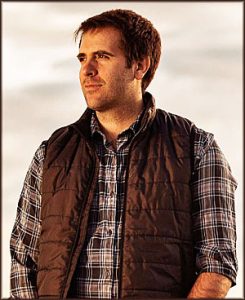 On September 20, 2023, we had the opportunity to meet and interview José Lovaglio Balbo (virtually). José is the winemaker at Susana Balbo Wines. He is also Susana's son. In our Zoom interview, we covered four current-release wines from their Crios label. We also covered five current-release wines from Susana Balbo, the primary winery. Check out what we learned about José.
Before we get to the wine reviews, I thought I would share a few new tidbits we learned during the tasting with José.
Susana Balbo is the most recognized female winemaker of Argentina.
She studied enology in Mendoza and graduated in 1981, becoming the first woman in the country to do so.
She has worked with Paul Hobbs.
She started her own winery in 1999, turning one of her lifelong dreams into reality.
Today she serves as an ambassador and advisor to the winery and her children, José and Ana
José studied viticulture and enology at UC Davis.
He returned to Mendoza in 2008.
In 2011, he joined the winemaking team of Susana Balbo and began to work side by side with his mother.
He now leads winemaking, R&D, and other initiatives of the winery.
Ana manages hospitality, their two restaurants, and marketing.
They are an exporting winery. They export 98% of their wines.
They sell to 37 countries. Mainly to the US & UK.
Crios wines are entry level wines and are varietal driven.
Ben Marco is their stepdad's name.
The Ben Marco wines have minimal intervention.
Torrontes grapes are a cross of Muscat of Alexandria and Mission grapes.
Brioso Red – Was the first wine created by the winery. It is a Bordeaux blend.
The 2020 vintage was a warmer vintage leading to richer wines.
The 2021 vintage was an average to cool vintage.
The 2022 vintage was an average to cool vintage with more humidity.
They are currently transitioning all vineyards to organic practices.
Below is a summary of the wine offerings from Susana Balbo that we covered. The links below are to our full reviews. If you are interested in trying these wines, you will find some of these wines via your favorite fine wine shop or on top quality wines lists.

1. Crios 2022 Chardonnay "Sustentia" (Uco Valley) $19 (KWGTP 88)
2. Crios 2022 Malbec "Sustentia Organic" (Agrelo) $19 (KWGTP 91)
3. Crios 2022 Torrontés (Argentina) $15 (KWGTP 89)
4. Crios 2022 "Rosé of Malbec" (Uco Valley) $15 (KWGTP 91)
5. Susana Balbo 2022 White Blend "Signature Brioso White" (Uco Valley) $29 (KWGTP 91)
6. Susana Balbo 2021 Red Blend "Signature Brioso Red" (Agrelo) $42 (KWGTP 93)
7. Susana Balbo 2020 Malbec "Signature" (Uco Valley) $28 (KWGTP 92.5)
8. Susana Balbo 2021 Cabernet Sauvignon "Signature" (Uco Valley) $28 (KWGTP 91)
9. Susana Balbo 2020 Malbec "BenMarco" (Uco Valley) $22 (KWGTP 91)
You can find reviews of past and additional Susana Balbo wines that we cover on the KWG Susana Balbo winery page on our website. Cheers! Ken