April is about embracing Mother Nature and exploring the new beginnings that surround us during the first full month of spring. This month, we'll cover the entire Pacific Coast and even venture on over to the Eastern U.S. for a look at Kentucky's exciting and evolving wine industry. World-class wines, stunning sights, and a variety of adventures await us. So whether you find yourself sprinkled with April showers or surrounded by bright blooming flowers, we hope it will be with a glass of wine in hand and a breathtaking view in sight.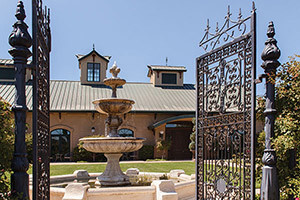 Explore the Varietals of Lodi
Leading California's production of Cabernet Sauvignon, Merlot, Chardonnay, Sauvignon Blanc, and Zinfandel grapes, Lodi is a region that has set the bar high. Home to California's first third-party-certified "green" sustainable winegrowing program, over 20,000 acres of Lodi's vineyards produce wines with nothing but the best interest in you, your community, and your earth. We can't think of a better place to embrace nature than in a place friendly to wine lovers and earth lovers alike!
Meet the New Releases in Lake Chelan
Surrounded by the majestic Cascade mountain range and home to over twenty vineyards and wineries, Lake Chelan is the perfect destination for sipping and… well, everything! With an array of golf courses, endless mountain paths for hiking, trails for all levels of bikers, and of course, 50.5 miles of glistening lake for water sports, springtime in Lake Chelan is certainly the place for the adventurous soul. For the less daring, the quaint town offers lakeside shopping and dining. But don't wear yourself out too hard – in April, Lake Chelan wineries release their newest wines. You won't want to miss these!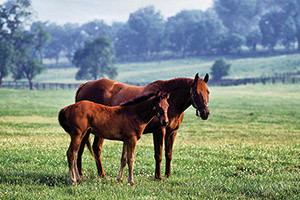 Enjoy a Glass… in the Bluegrass!
Kentucky has long been dubbed "Bourbon Country" as a result of its successful bourbon-producing industry, but that doesn't mean the Bluegrass State falls short when it comes to vineyards: wine lovers can now experience more than 70 wineries in the state that was home to the FIRST commercial vineyard in the country! The beautifully unique Kentucky countryside makes this destination one of Mother Nature's finest – and with tastings, lodging, and year-round events, what more could one ask for?
Sip by the Ships at Port Ludlow
When you approach Puget Sound territory, there is often a chance of rain – so why not make that fireside glass of wine a certainty? Hidden gem Resort at Port Ludlow is just a peaceful 90-minute drive or 15-minute seaplane ride from the bustling city of Seattle and is the epitome of Pacific Northwest beauty. Located in what was once a logging and shipbuilding village, the resort is the perfect link between mountain and sea. This waterfront getaway is the ideal place to cozy up on during those April weekends when the air is still crisp from winter and the traveler in you is warming up for spring!
Cherish the Seaside in San Luis Obispo
San Luis Obispo's Boutique Hotel Collection is comprised of four award-winning properties, each honoring nature in their own way:
Travelers looking for a serene getaway will enjoy a stay at SeaVenture Beach Hotel, the only full service beachfront resort in Pismo Beach complete with its very own restaurant providing panoramic ocean views.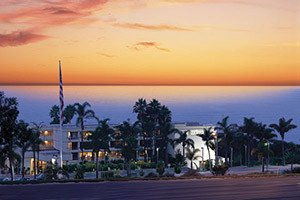 Wine lovers are also fond of The Cliffs Resort, which gazes down on the Pacific Ocean from atop seaside cliffs and takes a prime location in the heart of wine country amidst over 200 world-class wineries.
Wellness enthusiasts looking for spring rejuvenation seek solace at Sycamore Mineral Springs Resort & Spa, where opportunities for spa going, yoga practicing, meditating, and garden strolling are found.
Charming Apple Farm's Wine Country Inn offers a home away from home for travelers looking for a getaway that is cozy and quiet, yet close to the historic mission, farmers markets, and festivities that the beachside town is abundant with year round.
Go Organic at Applewood Inn & Restaurant
Applewood Inn & Restaurant is a renowned bed and breakfast nestled in the heart of Sonoma County's Russian River Valley among redwood trees. Just as its name implies, the inn reveres nature – onsite organic gardens supply produce (think homegrown spring fruits, veggies, and herbs!) for its restaurant, while the entire property thrives on solar energy. This nature-powered inn is perfect for the earth-friendly traveler looking for a spring escape.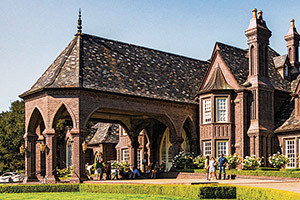 Admire Architecture at Ledson Winery
Distinctly unique gothic architecture sets Ledson Winery, "The Castle," apart. Surrounded by acres of vineyards and oak trees, the 16,000 square-foot French Normandy winery is aesthetically pleasing both inside and out, and offers over 70 wines to choose from. You won't find anything like Ledson Winery, a must-see on your next trip to the Sonoma Valley!
Unwind in Willamette Valley's Le Puy A Wine Valley Inn
While petite, the eight-room Le Puy A Wine Valley Inn is full of personality and style. Each spacious, luxurious room has its own individual nature theme reminiscent of the inn's Oregon location, complete with breathtaking Chehalem Ridge views. The quaint inn, which lies in the center of Willamette Valley Wine Country, supplies its guests with both proximity and privacy for sipping and slowing down.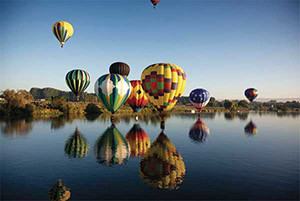 Tour Prosser, the Heart of Washington Wine Country
When exploring Washington wine country, Prosser is one of the first places to start; replete with outstanding vineyards, the ever-fertile Yakima Valley – a wine connoisseur's heaven- was the first AVA established in the Pacific Northwest. And during April, spring barrel tasting occurs! Aside from world-class wines, Prosser also supplies its visitors with endless mountain views, miles of farmland producing local fruits and vegetables, and activities such as kayaking, bass fishing, and canoeing in the Yakima River.
Educate Yourself at the Walter Clore Center
At the Walter Clore Wine and Culinary Center in Prosser, Washington, wine is both palate-pleasing and education-promoting! Named after Dr. Walter J. Clore – the Father of Washington Wine – the center is a place to learn about, taste, and purchase some of the finest wines of the state. Of course, learning doesn't have to be boring – during each month of 2015 the center is holding a blind tasting for wine lovers! If you've vowed to gain a deep appreciation for wine beyond the surface, you'll want to add the Walter Clore Center to your list!
The following article was provided by our contributing partner – Touring and Tasting Magazine.
Cheers – Ken