The weather is heating up, school is ending, and the beach is calling your name, which can only mean one thing…it's officially summer! We can't think of a more appropriate way to welcome the new season than with a classic summer road trip, so dust off that portable BBQ, swap your shoes for a pair of flip flops, and don't forget the summer playlist! To add a twist to your travels this year, we've compiled a list of our favorite wineries along the West Coast – you won't want to miss these world-class tasting rooms.
Buttonwood Farm Winery & Vineyard – Solvang, CA
Nestled in Santa Barbara County's Santa Ynez Valley, Buttonwood Farm Winery & Vineyard offers more than just wine to its visitors. With 39 acres of sustainably managed vineyards, it's no surprise that Buttonwood also maintains a bountiful farm harvesting olives, pomegranates, peonies, herbs, summer vegetables, and peaches. Kick off your summer road trip at their tasting room this summer for a variety of exquisite wines, including their flagship Sauvignon Blanc, and delectable foods to pair them with!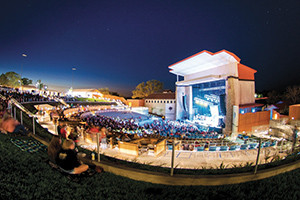 Vina Robles Winery  – Paso Robles, CA
For wines that combine traditional California grapes with a balance reminiscent of European varietals, look no further than Paso Robles' Vina Robles Winery, just an hour and a half north of Solvang. There's no better way to embrace your new adventure than with wines that boldly combine Old World roots with New World endeavors! And since you're road tripping, why not spice up your trip with a summer concert in their incredible outdoor amphitheater? Don't miss out on a chance to see some of your favorite artists, like Little Big Town, Third Eye Blind, Rob Thomas, the Plain White T's and more! Nothing says "road trip" like good music and good wine, and both are waiting for you at Vina Robles!
J. Lohr Vineyards & Wines – Paso Robles, CA
One of the first vineyards on California's Central Coast, J. Lohr Vineyards & Wines presents over four decades of winemaking knowledge and devotion to its visitors. Visitors to their Paso Robles tasting room will enjoy the intimate atmosphere of a family-owned vineyard while tasting rich and diverse wines grown on over 3,000 acres of vineyards. Offering four tiers of award-winning wines, J. Lohr is a place you won't want to leave Paso Robles without seeing!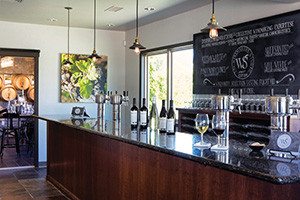 Wente Family Estates – Livermore, CA
With over 131 years of experience in the wine industry, Wente Vineyards in Livermore, CA is a true veteran in the winemaking world, and continues to be respected as a leader in the world of wine. The Wente family maintains a standard for quality and integrity in every aspect of their business. They continue to bring fresh ideas to the table, constantly evolving and innovating with the changing industry. Recently, they have opened the Winemakers Studio, which is a traditional-style tasting bar with a variety of Wente wines on tap.  Be sure to take a break from your travels and visit the studio for a growler of your favorite varietal!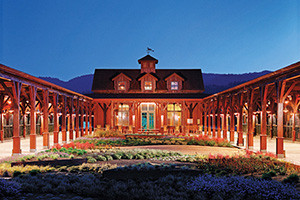 Tamber Bey Vineyards  – Calistoga, CA
Our next stop is Napa, because what would a wine-tasting road trip be without Napa? The passion for horses is obvious to guests when they arrive at Tamber Bey Vineyards, but the passion for winemaking becomes even more apparent once visitors taste a flight of their delicious portfolio of wines. Varietals include fruity Sauvignon Blanc, crisp Chardonnay, heady Pinot Noir, and smoky blends of Cabernet Sauvignon, Merlot, Cabernet Franc and Petit Verdot.
Cliff Creek Cellars – Gold Hill, OR & Newberg, OR
Goodbye, California, hello Pacific Northwest! Located just northeast of Gold Hill, Cliff Creek Cellars evolved out of a family farming legacy that began in the late 1800s. Today, the vineyards consist of 20 acres of Syrah, 20 acres of Cabernet Sauvignon, and several more acres of Cabernet Franc, Merlot, and Sangiovese. Any of Cliff Creek's red varietals would be perfect for a relaxing summer evening post-drive, but you can also enjoy their featured White White Wine of the summer. Don't forget to check out their tasting room in Newberg on your way north!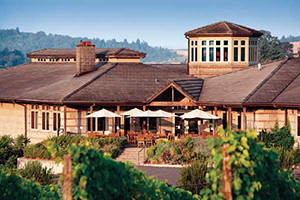 Adelsheim Vineyards – Newberg, OR
One of Oregon's founding wineries, Adelsheim Vineyards set the stage for the development of Oregon's wine industry. Located on the Chehalem Mountains, the winery resides in the new iconic viticulture area of North Willamette Valley. Offering its visitors a cross between traditional elegance and new-age innovation, Adelsheim Vineyards is the ideal place to end your Oregon travels and transition into Washington wines.
Hamilton Cellars – Benton City, WA
Wine country continues in Washington! Hamilton Cellars in Benton City is a relatively young winery, but the Hamiltons' determination, passion, and finesse would tell you otherwise. Their impressive portfolio of wines contains varietals that have received a number of awards, such as the Gold Medal from the Seattle Wine Awards as well as placement in the Great Northwest Wine Competition! Their new facility in Benton City is also the only Net Zero solar winery in Washington – what better way to celebrate a sunny road trip than by visiting this environmentally conscious, sun-loving winery?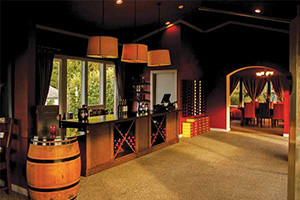 J. Bookwalter Winery  – Richland, WA & Woodinville, WA
With locations in Richland and Woodinville, J. Bookwalter Winery offers its visitors the best of both worlds. For a unique tasting experience, head over to Richland – just a 20-minute drive from Benton City! – and enjoy a gourmet meal at the winery's restaurant, Fiction. If you're feeling extra adventurous, head to their Woodinville location near Seattle for a tasting while soaking up the spectacular views on their sunny patio during summer months. Either location would be perfect for a wine-infused afternoon.
Tsillan Cellars – Lake Chelan, WA
Tsillan Cellars sits in an oasis on the southern shore of Lake Chelan, Washington. Visitors are able to enjoy breathtaking views of the lake and the surrounding mountains from this beautiful Tuscan-style winery while tasting their impressive profile of wines. Their wines have collectively been awarded more than 200 Gold Medal, Double Gold Medal, Best of Class and Best of Show awards in major regional, national and international wine competitions. Lake Chelan is a bit of a drive from either Richland or Woodinville, but we think it will be the perfect place to relax after a long trip!
The following article was provided by our contributing partner – Touring and Tasting Magazine.
Cheers – Ken