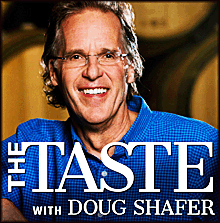 I love learning about wine and all that goes into it. The history, how it is made and the stories. Winemakers, wine and food people that are in the wine business are great story tellers. Doug Shafer from Shafer Vineyards does an excellent job capturing these stories on his podcast "The Taste." In this blog post, I want to share with you some of my favorite podcasts from The Taste and why you should listen in.
Let's start with some of my early favorites that got me hooked. In episode #2 Doug talks with vintner John Skupny, who started Lang & Reed winery with his wife Tracey. I loved the story and his path witch included working with Francis Ford Coppola at Inglenook, Bernard Portet at Clos du Val, and Charlie and Chuck Wagner at Caymus.
Episode #6 was with Pete Seghesio. Learning about his family's wine history was fascinating. It was equaling interesting how he created his own two new wine brands on his own, along with a salumi business called Journeyman Meat Company. You will want to order a charcuterie platter after this one.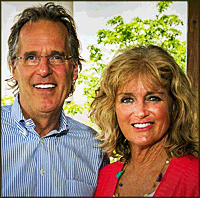 Episode #7 with Heidi Barrett is a must listen. In the episode, Heidi takes Doug through one of the most fascinating careers and life stories in the Valley. You learn about Heidi's dad, Dr. Dick Peterson and the impact he had on the early California wine industry. Her path to Screaming Eagle and how she became a helicopter pilot. You also learn how she created her own wine brand called La Sirena, and another one with her husband, Bo Barrett of Chateau Montelena, called Barrett & Barrett.
Episode #8 features Michael Twelftree from Two Hands Wines in Australia. The stories from the road are funny. Michael also talks about how he travels the world and has been to all the great domains and been in all the cellars of the cult Napa cabs. He's asked a million questions and taken a lot of notes and used that information to create a great wine operation for himself. He talks about how he classifies his grapes each year and offers a little bit of history about the Australian wine industry. It is a lot of fun listening.
In episode #11 Doug interviews Paul Hobbs. What a story! I got tired from listening to all the projects he has been involved with. The story travels through Napa, Sonoma, the Finger Lakes, Argentina, France, Spain, and Armenia. It includes his involvement with Robert Mondavi, Zelma Long, Larry Hyde and Michel Rolland. He also tells the story of how got access to Andy Beckstoffer's To-Kalon Cab grapes and how Robert Parker awarded him 100 points on his 2002 Cab and after that everything was crazy. This one is another great history lesson and a fascinating podcast to listen too.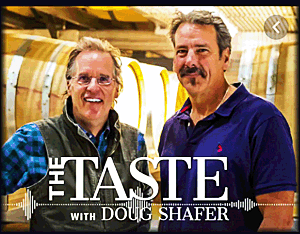 One of my favorite episodes is #14 with Chris Carpenter. Probably because he makes some of my favorite wines. He is the winemaker at Lokoya, Cardinale, Mt. Brave and La Jota here in the US and collaborates with Peter Fraser at Hickinbotham in Australia. In this episode, Chris talks about how he became a winemaker and landed his gig with Lokoya and Cardinale. He eventually became the Grand Poobah of winemaking for Lokoya, Cardinale, Mt. Brave and La Jota. It's a great story and as I mentioned, he makes great wines.
There are many other great episodes on the play list and here are a few of my other favorites.
#22 Beth and Lindy Novak and how they created the Spottswoode Estate and turned it into one of the top wineries in Napa Valley.
#26 Tony Biagi – How he went from Duckhorn, to launching the winemaking programs at wineries including Paraduxx, Cade, Odette, and Hourglass. He was also with winemaker at Plumpjack and now also consults Jesse Fox the winemaker at Amici and for Lasseter. He has also started his own brand, Patria.
#27 Tim Mondavi and the fascinating Mondavi family story along with his creating Continuum.
#29 Bo Barrett and the history of Chateau Montelena and how the movie Bottle Shock came about.
#30 Randy Lewis and how an Indy race car driver came to be the owner of a well-known and successful winery. There are plenty of funny stories on the way to creating Lewis Cellars.

#32 Shari and Shannon Staglin – Everyone knows their wine, but I was touched when son and brother, Brandon, was diagnosed with schizophrenia, the family responded by creating an annual music festival that has raised $400 million for brain health research. You can read more about it at OneMind.org
#39 Laura Catena – How the Catena winery became an early pioneer of wine in Argentina and how Laura has worked to take over the family's very successful wine business.
#41 Mark Beringer – His path to becoming Beringer's winemaker. It is not what you think. Another great story about the history of another storied winery in the valley.
#42 Kim McPherson – This guy is a character. It's a great and colorful story about the history of the Texas wine scene and how Kim and his family have contributed.
Even if you just listen to a few of these great podcasts, you will certainly learn more about the wine business. I have learned a lot and even Doug learns a lot in these interviews. It is fascinating stuff. So, if you are on the beach this summer or just walking around the neighborhood. Be sure to subscribe and listen to The Taste, I am sure you will enjoy it!