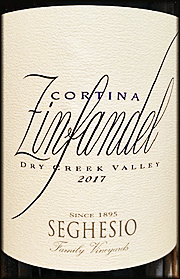 Deep within the Site Map on Ken's Wine Guide are several fun sections and links that readers can explore. Many of these fun links used to be on the main website but is was getting too busy and cluttered. In this post, we will highlight one of my favorite collections and a perfect page to explore for the fall and winter. The Collection page is called Ken's Favorite Red Wines Priced $17-$49. So, these wines are the Red Wine winners that I featured and cost more than the Practical Party Case wines (<$16) and the Collectible Wines that cost more than $50 per bottle.
At the moment, there are 60 wines listed in the collection. I periodically add new wines as I discover them and delete some older vintages once they are no longer available.
I hope you enjoy them and much as we did. Cheers – Ken!