Winemaker Interview Series – Ryan Prichard – Three Sticks – March 2023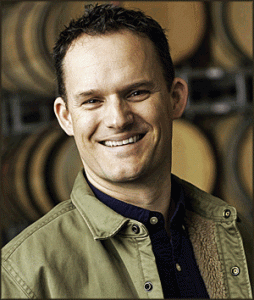 On March 8, 2023, we had a chance to interview and catch up with Ryan Prichard. Ryan is the winemaker for Three Sticks. In our Zoom interview, we covered eight of his new-release wines. We had interviewed Ryan last March to explore his background and cover the 2019 vintage. The new interview covers two of his 2020 wines and focuses primarily on the 2021 vintage.
Before we get to the wine reviews, I thought I would share a few tidbits we learned during the tasting with Ryan.
There is a page on the Three Sticks website, "Getting to know our Winemaker." Check it out!
The Durell Vineyard "Origin" Chardonnay is un-oaked.
20 to 25 producers pull fruit out of the Gap's Crown Vineyard.
The One Sky Vineyard is the highest vineyard in the Sonoma Mountain AVA

A 1/2 mile down from the vineyard, you are in Cab country.

There will be a new "One Sky Pinot" being released in the fall.
The 2022 crop was a smaller than usual.

Durell was down more than Gaps.
Chardonnay was hit harder than Pinot Noir.
Below is a summary of the wine offerings from Three Sticks that we covered with Ryan. The links below are to our full reviews. If you are interested in ordering and trying these wines, you will find some of these wines via your favorite fine wine shop or on top quality wines lists. You can also purchase these wines on the Three Sticks website.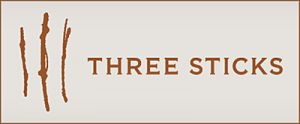 1) Three Sticks 2021 Chardonnay "One Sky" $70 (KWGTP 93)
2) Three Sticks 2021 Chardonnay "Durell Vineyard Origin" $70
3) Three Sticks 2021 Chardonnay "Gap's Crown Vineyard" $70 (KWGTP 92.5)
4) Three Sticks 2021 Pinot Noir "Russian River Valley" $75 (KWGTP 93)
5) Three Sticks 2021 Pinot Noir "Monarch" $75 (KWGTP 93.5)
6) Three Sticks 2021 Pinot Noir "Price Family Estates" (KWGTP 93)
7) Three Sticks 2020 Pinot Noir "Durell Vineyard" (KWGTP 92.5)
8) Three Sticks 2020 Pinot Noir "Gap's Crown Vineyard" (KWGTP 94)
You can find reviews of past and future Three Sticks wines that we cover on the Three Sticks KWG winery page on our website. We hope you enjoy these terrific wines as much as we did. Cheers! – Ken