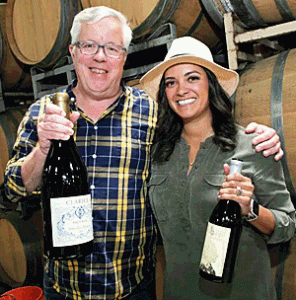 On March 1, 2023, we had a chance to interview Adam Lee and Moret Brealynn. Adam is the winemaker for Clarice and Beau Marchais. Moret has her own wines, named after herself. We started by covering four of Moret's wines. Then we covered two Clarice Pinots and two Beau Marchais Pinots with Adam.
Before we get to the wines, I thought I would share we learned about Moret and what is new with Adam.
There are two very detailed "The Wine Makers" podcasts that they appeared on, and these podcasts led to some fun topics for us to discuss.
We loved Moret's old job of "Secret Shopping"

"Drinking and buying wine and then judging people" (Hear all about it on the podcast)

The Stray Dogs wine is made from the stray barrels of Clos Pepe, Gary's and Soberanes Pinot.

The 2022 Stray Dogs is a Zin since they did have any stray Pinot barrels in 2022.
10% of sales of this wine benefit animal shelters

Clarice was named after Adam's grandmother
Clarice Wines come from the Santa Lucia Highlands
Due to the fires in 2020, there were no Clarice offerings.
The 2022 crop was a small crop to begin with, then there was heat that reduced it some more.
With the passing of Philippe Cambie, the Beau Marchais winery project is coming to an end.
Adam made a new Pinot for Rombauer. Its from Santa Lucia Highlands. We have to try that one!
Lastly, Adam "may" do a reverse project and create a wine in Lirac, France. Stay tuned!
Below is a summary of the wine offerings from Moret Brealynn, Clarice, & Beau Marchais that we covered with Moret and Adam. The links below are to our full reviews. If you are interested in ordering and trying these wines, you will find some of these wines via your favorite fine wine shop or on top quality wines lists. You can also purchase these wines on the Moret Brealynn, Clarice, & Beau Marchais websites.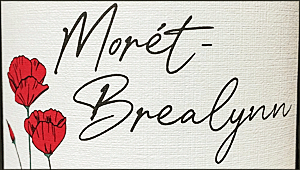 1) Moret-Brealynn 2022 "Rose of Pinot Noir" (Santa Lucia Highlands) $28 (KWGTP 91)
2) Moret-Brealynn 2021 Pinot Noir "Russian River Valley" $50 (KWGTP 90)
3) Moret-Brealynn 2021 Pinot Noir "Lakeview Vineyard" (Russian River Valley) $70 (KWGTP 92)
4) Moret-Brealynn 2021 Pinot Noir "Stray Dogs" (Central Coast) $50 (KWGTP 92)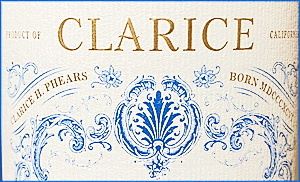 5) Clarice 2021 Pinot Noir "Santa Lucia Highlands" $95 (KWGTP 93)
6) Clarice 2021 Pinot Noir "Rosella's Vineyard" (Santa Lucia Highlands) $95 (KWGTP 94)
7) Beau Marchais 2021 Pinot Noir "Soberanes Vineyard Sud" (Santa Lucia Highlands) $95 (KWGTP 95)
8) Beau Marchais 2021 Pinot Noir "Soberanes Vineyard Nord" (Santa Lucia Highlands) $95 (KWGTP 95)
You can find reviews of past and future Moret Brealynn, Clarice, & Beau Marchais wines that we cover on the Moret Brealynn, Clarice, & Beau Marchais KWG winery pages on our website. We hope you enjoy these terrific wines as much as we did. Cheers! – Ken