Just because Valentine's Day is over, doesn't mean the romance has to stop! Keep the sparks flying by showing some love for your one true soul mate who will never let you down …wine! Touring & Tasting has picked out some romantic getaways in wine country that are sure to impress that special someone! Red or white it doesn't matter, pour a glass and cheers to true love!
Show some love for Zinfandel at Rosenblum Cellars
Rosenblum Cellars is all about the Zinfandel, in fact they love it so much they produce 20 different types of it! Their love for producing high quality Zin is clearly mutual, many of their wines are some of the highest rated and most awarded Zins in California. Rosenblum has two urban tasting rooms that provide the perfect relaxing atmosphere to enjoy their wines. Visit them on your next trip to Jack London Square in Oakland or their tasting room in Healdsburg!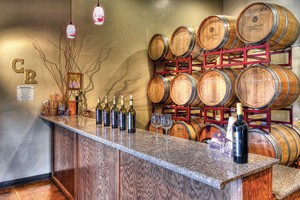 Remember your roots in Livermore Valley
Calling all history buffs, the Livermore Valley wine region has a rich history just waiting to be discovered over a glass of their high quality wine. In 1840, Robert Livermore planted the first commercial winery, and for centuries the Livermore Valley has been making significant contributions to the American Wine Industry. Visit the San Francisco Tri-Valley and take some time to appreciate the roots of the Livermore Valley wine region, and yours too!
Put family first at Van Ruiten Family Winery
Family is everything at Van Ruiten Family Winery, and it all started with a true American Dream success story. John Van Ruiten arrived in the United States after World War II, and made his winemaking dream a reality in the early 1950's when he purchased his first vineyard. Today, the Van Ruitens farm over 800 acres of grapes, and three generations of the family work together to bring us the high quality wines we know and love today! Show appreciation for their family's hard work by enjoying a glass of wine while you take some time to remember your own family!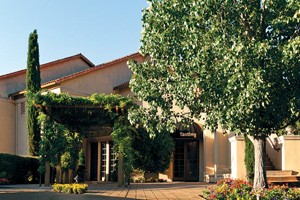 Surprise a loved one with a Balloon Package at Bennett Lane Winery
What says romance more than a hot air balloon ride over the Napa Valley wine country? Bennett Lane has the first winery-branded balloon in Napa Valley! With their partnership with Calistoga Balloons, you can choose from a wide array of packages, from private tour with a reserve tasting flight and limousine service, to a standard tasting and picnic lunch at the winery! Whatever you decide, a balloon tour with Bennett Lane is sure to bring the love to your life this month!
Learn the love story behind Sullivan Wine
It all started with a wedding present given to Jim & Johanna Sullivan in the 1950s. Jim began making wine at home and quickly his skills in winemaking, along with his passion for the craft, began to grow. The Sullivans landed in Rutherford, along a beautiful river in the Napa Valley. Today, their love story remains and they are one of the long-standing family owned and operated wineries in Napa. Visit their beautiful property to taste their exceptional wines, and start a chapter in your own love story!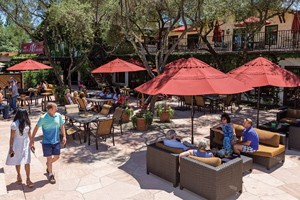 Spoil yourself and drink like the Queen at Grgich Hills Estate
You deserve to be treated like royalty every now and then, so why not pop the same cork that Presidents Reagan and Clinton, Queen Elizabeth II and French President François Mitterrand choose for their special occasions? Grgich Hills wines are world renowned, and represent the upmost prestige and good taste from the Napa Valley. Any one of their 6 Estate Wines will transport you straight to Paris, and is sure to bring the romance to your evening!
Make The Westin Verasa your home base in Napa
Are you looking for the perfect home base during your next Napa getaway? The Westin Verasa offers a luxurious oasis in an ideal location to make your wine tasting vacation perfect. The contemporary lobby, modern amenities, and cozy atmosphere will make you feel right at home, and the location is the perfect launching pad to all Napa has to offer. This world-class hotel is in the heart of Downtown Napa, offering walking distance to more than 15 wine tasting rooms, as well as a number of well-known restaurants and shopping options!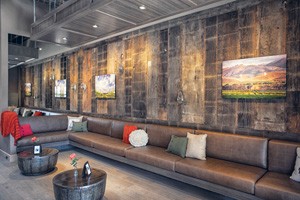 Toast with some bubbles from Riverbench Vineyard & Winery
Riverbench is at the front the pack when it comes to Santa Barbara Sparkling Wine, and their Jumper Blanc de Blancs was introduced as the first Certified Sustainable Sparkling Wine in Santa Barbara in 2008. Today they have a variety of delicious Sparkling offerings, which can be tasted as a yummy sparkling flight at their tasting room in the Funk Zone of downtown Santa Barbara. Where there's romance, there's bubbles, and in Santa Barbara the bubbles are at Riverbench!
Go to great heights for love Mount Aukum Winery
Love is waiting for you 2,615 feet up in El Dorado County at Mount Aukum Winery! The climb up the mountain is more than worth it, not only for the clear air and magnificent views of the Sierra Nevadas and El Dorado County, but also for their wines! Winemaker Michel Prod'hon says their terrior is responsible for their delicious Zinfandels and Rhone varietals, or simply put "Elevation Matters." Go to great heights for love on your next visit to the Sierra Foothills, a glass of Mount Aukum wine is worth the distance!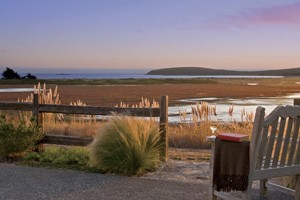 Cozy up on the coast at Bodega Bay Lodge
A waterfront bluff, ocean view, private balcony, cozy room, and a wood-burning fireplace…the perfect recipe for a romantic getaway to the Sonoma Coast, and it's all waiting for you at Bodega Bay Lodge! They offer exceptional and personalized service that will make you feel right at home, while still being completely removed from your busy life with the relaxing atmosphere. Relax on the property, or go out and explore all that Bodega Bay, Tomales Bay and Point Reyes have to offer. Either way, it is sure to be the romantic weekend you've been longing for!
The following article was provided by our contributing partner – Touring and Tasting Magazine.
Cheers – Ken