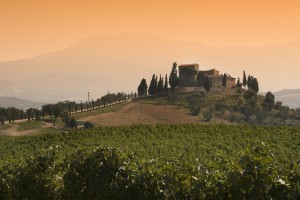 Tuscany could be called a triple threat – breathtaking scenery, delicious cuisine, and amazing wines. It's not hard to see why it's considered one of the most iconic vacation destinations in the world, especially for wine lovers. But it can be a difficult place to plan a wine vacation.
Most travelers to Tuscany follow the same general itinerary of taking photos in front of the leaning tower of Pisa, walking around the beautiful piazzas of Florence, trying as many flavors of tasty gelato as they can stomach, and drinking luscious Italian wine at a cafe tucked away on a small back street.
But for a true wine fan, why stop at sampling wines and cuisine in the major tourist areas?
To plan a wine vacation, you need to go beyond where the wine is served and get to where the wine is produced. But this isn't so easy in Italy.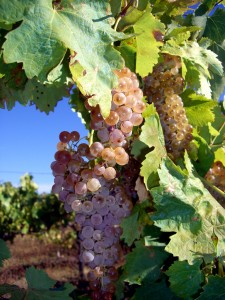 Touring on Your Own
We all know Italians have a reputation for being crazy drivers. And driving on the highways or in big cities can be harrowing. However, often the best way to get into wine country is to bite the bullet, rent a car, and brave driving with the locals. (One good car rental option is Auto Europe.) If you do, you'll get to experience Tuscany's spectacular rolling hills, its stunning strade bianche (white-colored dirt roads) stretching as far as the eye can see, and its large tracts of agricultural land spotted with majestic cypress trees.
You'll also be able to taste Tuscany's famous Chiantis and Brunello di Montalcinos, as well as its lesser known wines, at the wineries themselves – venues most travelers don't get to see.
But even once you have a car, visiting Tuscany is not like visiting Napa Valley where you can drive up to almost any winery, walk into a tasting room, and start sampling wines. Many Tuscan wineries are not open to the public or have limited hours of operation. And often wineries are spread out and not in one convenient valley.
Hiring a Local Guide
To get around this, you might consider hiring a wine guide for the day to maximize your time and experience. Tour guides in Italy are licensed by the national government, which generally means they are extremely knowledgeable and professional.
In searching for a local guide, one good option is to ask for a referral from your planned lodging provider or simply to search online for "wine tours" in the region where you plan to travel. You can also check the Complete List of Wine Tour Operators, which you can sort by country.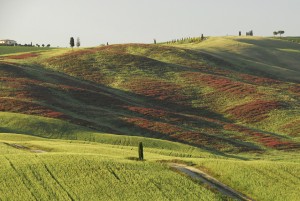 Joining an Organized Wine Tour
Alternatively, if you really want to participate in a wine vacation, consider an organized wine tour. Group tours have the reputation of being restricting in terms of itinerary, dining choices, and activities. However, tour operators are experienced professionals who know the local area and can generally plan an itinerary that visits the best of the best. In Italy, especially, this planning saves you the hassle of trying to do this on your own.
A good organized tour should also get you into places and in contact with people you would never be able to visit or meet on your own. Anyone can drop into a winery with a tasting room open to the public. Not anyone can visit a winery closed to the public, only open on Tuesdays from 3-6 PM, or requiring an advance reservation with an Italian-speaking office worker.
One of the most under-appreciated aspects of group tours is the incredible camaraderie that develops among the group: travelers and guides included. Guides are often local experts who will translate, explain, enlighten, and charm their way into your heart and help create what will not just be a wonderful trip but a lifelong memory. And your fellow tour companions are usually fun, outgoing, interesting people. Who else signs up for a wine tour?
However you choose to plan a wine vacation in Tuscany, you won't be disappointed. It is a trifecta of amazing food, wine, and scenery.
Beth Peluse works for Taste Vacations, a luxury travel company that specializes in wine, food, beer, and spirits tours around the globe. Taste Vacations' Tuscany food and wine tour includes wine tastings, visits to local food producers and sellers, overnights on winery grounds and even truffle hunting in the forests.