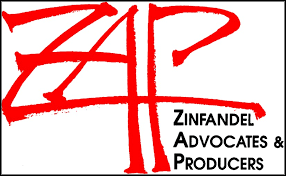 The KensWineGuide.com Tasting Panel is a big fan of Zinfandel. We decided to do an impromptu ZAP tasting in December before our regular winter Zinfandel blind tasting in February. So you might ask, what is ZAP? ZAP stands for the Zinfandel Advocates & Producers. It is a membership based organization that advances knowledge and appreciation for American Zinfandel. They have a big tasting event called the Zinfandel Experience each year in January. This year it is once again in San Francisco on January 18th thru the 20th. At the Grand Tasting there will be over 500 different wines poured by 120 of the best Zinfandel producers. Throughout the tasting, you can meet many of these great winemakers.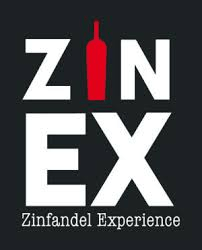 At our December tasting we discovered some very good Zin's. I am sure you will find these and more gems like them at the Zinfandel Experience. We will start with the 2014 Seghesio 2014 "Home Ranch" Zinfandel from the Alexander Valley. This Zin is a big boy! It is full bodied, velvety, rich and fruit forward. We really liked its black cherry and black raspberry flavors with notes of cinnamon, oak and mulberry. We awarded Zin with 92 points. The Panel suggested pairing this Zin with Steve' chicken, shrimp paella or Jiko's wild boar.
The next one was a new one for me. The 2015 Bella Grace "Old Vine" Zinfandel from Amador County was a very good introduction to this winery. We gave this gem 91 points. It is medium bodied, very nicely balanced and smooth for a Zin. The Tasting Panel really liked its tasty pomegranate and red plum flavors with notes of strawberry licorice, oak and a hint of red cherry. The Panel suggested pairing this food friendly Zin with the Woods Hill Table's Charcuterie.
One of the best values we found was this Zinfandel based wine from Marietta Cellars. Their "Old Vine Red Lot #66" for $14 is a steal. We assigned it 90 points. It was medium bodied, balanced and a little richer than your typical Zin. We liked its black cherry-cola and oak flavors with hints of strawberry licorice, plum and black pepper. It finishes with gentle dry tannins that linger nicely. The Panel suggested pairing this one with Colorado lamb chops.
Another very good 90 point offering is the 2014 "Old Vines" Zinfandel from St. Francis for $22. This Zin was also well-received by the Tasting Panel. It is medium bodied, slightly acidic and juicy. It displays ripe plum flavors along with notes of dark chocolate, black tea and some hints of cinnamon and toasted oak. The Panel suggested pairing this Zin with Chinese pork dumplings.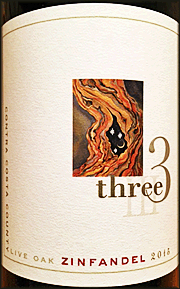 This Zin is also from a new winery for us, but the wine maker and vineyard go way back for me. The 2015 Three Wine Company "Live Oak Vineyard" Zinfandel was a treat. Matt Cline has made wine from this vineyard for years and this offering was just another one of his treats. Readers will find this Zin to be balanced and smooth with tasty black cherry and strawberry flavors. We also detected notes of cola and oak with some hints of black pepper mixed in as well. The Panel suggested pairing this Zin with some Scottish salmon.
The last recommendation from the December tasting is the consistently very good "Westside" Zinfandel from Peachy Canyon. The 2015 vintage is a bit of a quaffer! It is medium bodied, balanced and fruit forward. Its friendly red plum and cherry flavors with notes of vanilla oak where appealing. The Panel suggested pairing this well priced Zin with a Thanksgiving sandwich or BLT.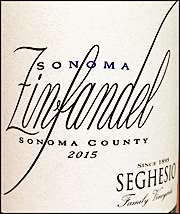 These last two Zins where not in the tasting but covered recently and worth noting as they both popular and affordable. The 2015 Seghesio "Sonoma County" Zinfandel for $26 is really popular. We found it to be medium bodied and very juicy. Its flavor profile is an extracted blackberry with notes of black licorice and minerality. It would be ideal with a tangy pulled pork sandwich. The 2015 Cline "Ancient Vines" Zinfandel is another very good offering for less than $20. I found it to be balanced and very easy to drink. I like its blackberry and cherry-cola flavors with hints of minerality, mild oak, red currant and strawberry. While this Zin is flavorful, it is not a fruit bomb, making it food friendly. Pair it with barbecue boneless grilled short ribs!
We hope you like these Zins as much as we did. If you go to the ZAP experience, please share some of your favorites with the group. If you would like to go to the ZAP Experience you can buy tickets via this link. If you have any question about the link. Please reach out to Robert Larsen @ Robert@thelarsenprojekt.com.
Cheers! – Ken