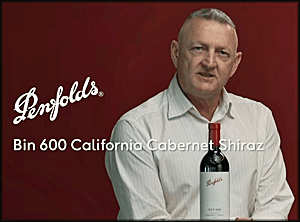 During our Zoom interview on September 14th, we had a chance to meet Andrew Baldwin who is one of the many winemakers at Penfolds winery. Andrew has been in the business for 38 years. 33 of those years have been with Penfolds. So, he is quite a veteran and knows all things Penfolds. He shared a lot about their long history with us. Andrew is one of Penfolds red winemakers. There are currently 10 winemakers. It is quite an operation.
We learned a bunch of interesting tidbits during the interview. We learned that China has 220% tariff on Aussie wines, so they no longer sell into China. We learned that Penfolds has a Champagne project with Thiénot and they have a French Bordeaux project that recently doubled in size with the purchasing of Château Lanessan. We asked about corks vs. screw caps. Andrew felt corks are for wines with more complexity. All the wines sent to the US are under corks except for the white wines which are under screw caps. We asked about the Bin numbers and their origins. We learned that Napa's 704 is just the reverse of the 407 from South Australia. We learned that RWT stands for Red Wine Trial. We also learned that Kalimna was the original vineyard for Penfolds. We learned so much about their history, that it was hard to jot it all down. But the best tidbit that I did note, was that the kangaroo's like to eat the ripe berries, so when they are feasting you know the grapes are ready to be picked. That is old school!
Below is a summary of the nine Penfolds wines that we covered with Andrew. The first two are white wines that were made by Kym Schroeter. Kym's father, uncle and brother were all Penfolds winemakers, so it was almost inevitable he would join the Penfolds family as a winemaker. As you will see, his white wines also shined, especially the Riesling! The remaining six were very impressive red wines from the California and Australian portfolios.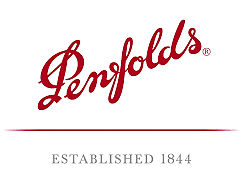 The links below are to our full reviews. If you are interested in ordering and trying these wines, you will find many of these wines via your favorite fine wine shop or on top quality wines lists.
You can find reviews of past and future Penfolds wines that we cover on the KWG Penfolds winery page on our website. The Penfolds line-up is so big these days, there is something for everyone. We encourage you to explore their very large range of wines. Enjoy!