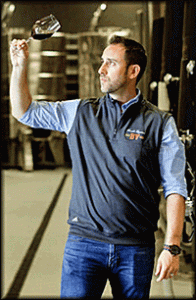 During our Zoom interview on November 16th, we had a chance to meet Trevor Durling who is the Chief Winemaker at Beaulieu Vineyard (aka BV) and Hewitt.
We opened the session learning about Beaulieu Vineyard's long and extensive history. It was founded in 1900 after Georges de Latour sold his cream of tartar business. BV eventually being a leading producer of sacramental wines for the Catholic church in the early days even before prohibition. They actually grew fourfold in the 1920s, while other producers had to close their doors. By the repeal of prohibition in 1933, production had grown to about one million gallons of wine per year.
Then we moved on to Trevor and learned that he grew up in Sonoma County and that wine was a staple at his family's dinner table. That said, when Trevor went to UC Davis, his original plan was not focused on wine or winemaking. That came about after he enrolled in an introduction to winemaking class. It was after that course he decided that this was the career he wanted to pursue. Trevor interned and worked at Sonoma-Cutrer, Gloria Ferrer, and Moon Mountain Vineyard early in his career. In the spring of 2010, Trevor joined Provenance Vineyards and Hewitt Vineyard as assistant winemaker. In early 2015, Trevor succeeded founding winemaker Tom Rinaldi and previous winemaker Chris Cooney in his appointment to lead winemaker. Trevor worked closely with Tom and Chris, crafting highly regarded wines that continued until June 2017, when he took the mantel of chief winemaker at Beaulieu Vineyard. We also learned that the 1968 Georges de Latour Private Reserve Cabernet Sauvignon was his "ah ha" wine. A family friend shared this wine with him, and it left such an impression on him that it was the inspiration for his career and the wines he wanted to make.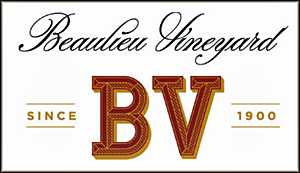 At BV, Trevor presides as only the fifth chief winemaker in the winery's 120-year history. We learned a lot about André Tchelistcheff, "The Maestro" winemaker and his influence and impact on the early days of the winery. We also learned about BV's current and former historic vineyards. Two of the vineyards that were sold in 1988 (BV 3) and 1993 (BV 4) have become famous in their own right. Beaulieu Vineyard Number 3 (BV 3) is now Georges III Vineyard owned by Andy Beckstoffer. Beaulieu Vineyard Number 4 (BV 4) is Andy's portion of To Kalon Vineyard. I bet Trevor wishes those two were still part of their vineyard portfolio. That said, BV still has more than 1,100 acres of Estate vineyards and as you will see shortly, they make some incredible wines from the current vineyard portfolio.
We also learned about BV's Clonal Trials and its origins. In 1980, BV began a 14-year series of trials in conjunction with UC Davis to identify the best Cabernet Sauvignon clones to be planted in the Rutherford Bench. Clones 4 and 6 were ultimately selected for grafting to rootstocks planted in their estate vineyards. Beyond the history of the trials, we also learned a little bit about each clone we were trying and what they bring to the table for Trevor when he is crafting his blends.
Lastly, before we get to the wines, I thought I would share some other interesting tidbits about BV and Hewitt that we learned.
• 2019 is the 83rd consecutive vintage of Georges de Latour Private Reserve.
• A large % of the grapes used in Georges de Latour Private Reserve come from the original Beaulieu Vineyard Ranch No. 1 or BV 1 Vineyard.
• The 2019 vintage has the largest % of Petit Verdot ever used in the Georges de Latour Private Reserve.
• We learned that the worse time of the growing season for smoke taint is during veraison.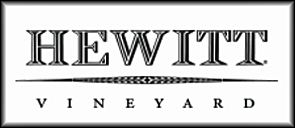 • Hewitt never had a winery.
• Bill Hewitt who was the head of Deere & Company (John Deere) from 1955 to 1982 bought the vineyard in 1962
• Originally Hewitt was a grower only vineyard and sold grapes to BV.
• Like what he did at BV 1, Andre was hired to replant Hewitt to Cabernet Sauvignon.
• Some of the Hewitt Cab today makes its way into the Georges de Latour Private Reserve.
Below is a summary of the seven Beaulieu Vineyard wines and the single Hewitt wine that we covered with Trevor. The links below are to our full reviews. If you are interested in ordering and trying these wines, you will find many of these wines via your favorite fine wine shop or on top quality wines lists. You can also purchase the BV wines directly from the Wineshop.com website after they are released. As for the Hewitt wines you can purchase them on the Hewitt website. If you want first dibs on all their wines, you could consider joining their clubs.
1. Beaulieu Vineyard 2019 Cabernet Sauvignon "Napa Valley" $33 (KWGTP 92)
2. Beaulieu Vineyard 2019 "Tapestry Reserve Red Wine" (Napa Valley) $65 (KWGTP 92.5)
3. Beaulieu Vineyard 2019 Cabernet Sauvignon "Rutherford Reserve" $85 (KWGTP 94.5)
4. Beaulieu Vineyard 2019 Cabernet Sauvignon "Clone 4" $190 (KWGTP 94)
5. Beaulieu Vineyard 2019 Cabernet Sauvignon "Clone 6" $190 (KWGTP 95)
6. Beaulieu Vineyard 2019 Cabernet Sauvignon "Clone 169" $190 (KWGTP 94.5)
7. Beaulieu Vineyard 2019 Cabernet Sauvignon "Georges de Latour Private Reserve" $150 (KWGTP 97)
8. Hewitt Vineyard 2019 Cabernet Sauvignon "Rutherford" $150 (KWGTP 95)
You can find reviews of past and future Beaulieu & Hewitt Vineyard wines that we cover on the KWG Beaulieu Vineyard and the KWG Hewitt Vineyard winery pages on our website. We hope you enjoy these terrific wines as much as we did. Cheers! – Ken