Winemaker Interview Series – Don Schroeder from Sea Smoke & Aron Weinkauf from Spottswoode – Feb 1, 2023
On February 1, 2023, we had a chance to interview winemakers from two renowned wineries. We first met with Don Schroeder, the winemaker at Sea Smoke. We then meet with Aron Weinkauf, the winemaker and vineyard manager at Spottswoode.
Before we get to the Sea Smoke wines, I thought I would share some tidbits about Don and Sea Smoke.
Sea Smoke is a special vineyard site, with its south-facing hillsides, rich clay soils, low crop yields.
Located in the Sta. Rita Hills appellation of Santa Barbara County, their vineyard site is unique because it falls in one of the only east-west coastal ranges in the United States.
The heat generated at the site during the day is moderated each evening by a marine fog layer (Sea "Smoke"), which travels up the Santa Ynez River canyon, cooling the vines and resulting in a longer ripening period.
Bob Davids, Owner of Sea Smoke gambled on the site. He won!
To achieve a broad palette of flavors for blending in the winery, they planted 10 top-quality, low vigor French clones, including: 777, 667, 2a, 115, 113, 228, 05, 459, 09 and 16.

The "Ten" wine was named after the 10 closes planted to the site.

Don officially began his winemaking career in 2000, when his parents founded Worx, now Ampelos Cellars, a premium estate vineyard and winery located in the Santa Rita Hills.
Don joined the Sea Smoke team as enologist in 2003. Quickly making himself indispensable, Don assumed an increasingly important role at the winery, ultimately earning the title of winemaker in January 2008.
The Sea Smoke team is a small one, with only 9 full time employees.
Lastly, Sea Smoke makes 4 wines. We covered the 2 Pinots and the Chard. They also have a sparkling wine called "Sea Spray"!
Below is a summary of the impressive wines from Sea Smoke that we covered with Don. The links below are to our full reviews. If you are interested in ordering and trying these wines, you will find some of these wines via your favorite fine wine shop or on top quality wines lists. You can sign up to join the allocation list on the Sea Smoke website.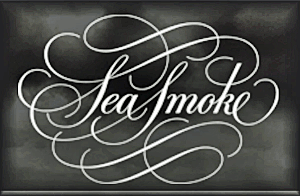 1) Sea Smoke 2019 Chardonnay (Santa Rita Hills) $80 (KWGTP 94)
2) Sea Smoke 2019 Pinot Noir "Southing" (Santa Rita Hills) $80 (KWGTP 93)
3) Sea Smoke 2019 Pinot Noir "Ten" (Santa Rita Hills) $80 (KWGTP 94)
You can find reviews of past and future Sea Smoke wines that we cover on the Sea Smoke KWG winery page on our website. We hope you enjoy these terrific wines as much as we did.
Next up was Spottswoode, But before we get to their wines, I thought I would share some tidbits about Aron and the some of the history of Spottswoode.
The story of Spottswoode is the tale of a remarkable piece of land and its evolution over many decades and a story about the vision and perseverance of Mary Novak, and her daughters, Beth and Lindy.
In 1882, the first wine grapes were planted by George Schonewald on the site of today's Spottswoode Estate Vineyard.
Like many of Napa's most historic vineyards and wineries, Spottswoode survived Prohibition by selling grapes for use in making the suddenly very popular sacramental wine.
In 1972, Mary and Jack Novak discovered the 31-acre Spottswoode Estate, with its beautiful old Victorian home, sprawling vines and historic gardens. Mary and Jack immediately acquired an additional 15 acres of bordering farmland and began replanting the vineyards to Cabernet Sauvignon and Sauvignon Blanc.

The exceptional quality of Spottswoode's grapes was quickly apparent, and Mary and Jack began selling their fruit to people like Robert Mondavi, Frog's Leap and Charlie Wagner (of Caymus).
Later, Mary sold to others, including Joe Heitz, Dan and Margaret Duckhorn and John and Doug Shafer.

Mary founded Spottswoode Winery in 1982 and made her first vintage of Spottswoode Estate Cabernet Sauvignon, cellaring the wine in the basement under the house. Spottswoode's founding winemaker was Tony Soter, a rising star in Napa Valley who had worked for iconic wineries such as Stag's Leap Wine Cellars and Chappellet.
Following Tony Soter's departure, Spottswoode was home to such winemaking luminaries as Mia Klein, Pam Starr, Rosemary Cakebread and Jennifer Williams.
Throughout the tenure of all these talented individuals, and current winemaker, Aron Weinkauf, Spottswoode has stayed true to an elegant style.
In March 2006, Aron joined the Spottswoode team as assistant winemaker.
In 2009, in addition to his role as assistant winemaker, Aron was named Spottswoode's vineyard manager.
Two years later, in recognition of his deep understanding of the vineyard, his gifted palate, and his artistry as a winemaker, Aron was named the fifth winemaker in the storied history of Spottswoode.
The vineyard's 42 planted acres consist of 36 acres of Cabernet Sauvignon, with the remaining plantings made up of Cabernet Franc, Petit Verdot, and Sauvignon Blanc.
For more than 30 years, Spottswoode Estate Vineyard & Winery has farmed its legendary Napa Valley estate vineyard 100% organically. In 1985, decades before most winegrowers were thinking about sustainability, or chemical-free farming, Spottswoode transitioned the historic estate vineyard to organic farming.
The Spottswoode team is also a small one, with only 8 full time employees.
From 1908 to 1910 the Spottswoode estate was called "Lyndenhurst" in honor of the linden trees that still bloom in the garden today.

Crafted from their historic vineyard and other exceptional sites, Their second label, "Lyndenhurst" Cabernet Sauvignon honors Spottswoode's winemaking legacy and offers their interpretation of a beautiful and approachable Napa Valley Cabernet Sauvignon.
Below is a summary of the impressive current wines from Spottswoode that we covered with Aron. The links below are to our full reviews. If you are interested in ordering and trying these wines, you will find some of these wines via your favorite fine wine shop or on top quality wines lists. You can also purchase the Cab's on the Spottswoode website. The first two wines are wines for club members.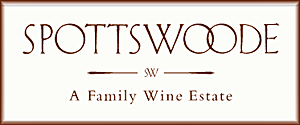 1) Spottswoode 2019 "Field Book Spring Creek Estate Red Wine" (Napa Valley) $75 (KWGTP 94)
2) Spottswoode 2019 Syrah "Field Book Griffin's Lair"  (Sonoma Coast) $60 (KWGTP 92.5)
3) Spottswoode 2020 Cabernet Sauvignon "Lyndenhurst" (Napa Valley) $75 (KWGTP 94)
4) Spottswoode 2020 Cabernet Sauvignon "Estate" (St. Helena) $255 (KWGTP 97)
You can find reviews of past and future Spottswoode wines that we cover on the Spottswoode KWG winery page on our website. We hope you enjoy these terrific wines as much as we did. Cheers! – Ken