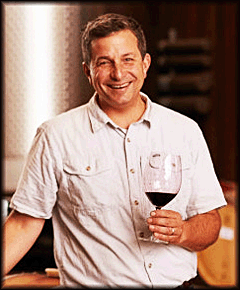 On February 8, 2023, we had a chance to interview Peter Heitz, the winemaker for Turnbull. We covered six of his Cabernet Sauvignon wines. Three were 2019 single-vineyard offerings and three were regional Cabs from the 2020 vintage.
Before we get to the wines, I thought I would share some tidbits about Turnbull and Peter.
Peter's lineage of family winemaking goes back to the late 1800's in Napa Valley and even back 10 generations further into Alsace, France.
Peter developed his winemaking skills at Beringer working with Ed Sbragia and Laurie Hook. He eventually become the associate winemaker focusing on the luxury portfolio. Especially the "Private Reserve" wines.
In 2007 Peter was named the 3rd winemaker at Turnbull.

Peter believes wines are made in the vineyard.
Peter is a big proponent of "Estate Wines."
Here are a couple of his philosophic quotes.

"I approach each wine as a narrative, telling the story of a specific time and place."
"The goal is to create elegant, enduring and structured wines that are rooted in our estate vineyards, while striking that perfect balance between interesting and delicious."

In 2007, they planted some Lagrein. It was used in the Cab's as part of the blend for the first time in 2020.
In 1993, William Turnbull sold the Turnbull Wine Cellars to vineyard owner and newspaper publisher Patrick O'Dell. A lifelong wine lover.
Leopoldina Vineyard (formerly the Weitz Vineyard) was O'Dell's addition to the Estate portfolio.

This vineyard is located next to Vine Cliff and Dalla Valle vineyards.

Overall, the winery produces about 18,000 to 20,000 cases per year.
Lastly, we really appreciated Peter's candor and tell it like it is honesty.
Below is a summary of the impressive current Cabernet Sauvignon offerings from Turnbull that we covered with Peter. The links below are to our full reviews. If you are interested in ordering and trying these wines, you will find some of these wines via your favorite fine wine shop or on top quality wines lists. You can also purchase these wines on the Turnbull website.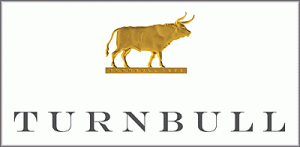 1) Turnbull 2020 Cabernet Sauvignon "Napa Valley" $60 (KWGTP 92.5)
2) Turnbull 2020 Cabernet Sauvignon "Oakville Reserve" $110 (KWGTP 94)
3) Turnbull 2020 Cabernet Sauvignon "Black Label" (Napa Valley) $180 (KWGTP 94)
4) Turnbull 2019 Cabernet Sauvignon "Fortuna Vineyard" $155 (KWGTP 93.5)
5) Turnbull 2019 Cabernet Sauvignon "Amoenus Vineyard" $155 (KWGTP 95.5)
6) Turnbull 2019 Cabernet Sauvignon "Leopoldina Vineyard" $155 (KWGTP 94.5)
You can find reviews of past and future Turnbull wines that we cover on the Turnbull KWG winery page on our website. We hope you enjoy these terrific wines as much as we did. Cheers! – Ken