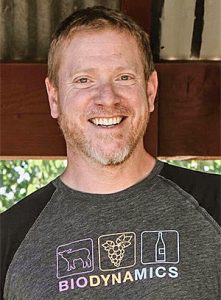 On June 28, 2023, we had the opportunity to meet and interview Jason Haas (virtually). Jason is the second-generation proprietor of Tablas Creek. He learned the wine business at an early age, accompanying his father Robert Haas on European wine-buying trips and spending two summers working at Château de Beaucastel. In our Zoom interview, we covered seven of Jason's recently released wines and a spectacular 2005 vintage gem! Check out what we learned about Jason and read the reviews of his Tablas Creek wines.
Before we get to the wine reviews, I thought I would share a few new tidbits we learned during the tasting with Jason.
• Robert Haas (Jason's dad) played a leading role in the American wine industry for over half a century.
⇒ First as a buyer for his family's New York retailer M. Lehman starting in the 1950's.
⇒ In the mid-1960s he set out on his own to import fine estate wines from Burgundy, Bordeaux, the Loire, Alsace, and the Rhône Valley. He then started his importing business, Vineyard Brands.
• Tablas Creek is a partnership that was developed between the Perrin family, proprietors of Château de Beaucastel, and the Haas family of Vineyard Brands. Equally owned and run by the two families, the partnership begun in 1987 and remains today.
They looked for a vineyard site in CA that would be a close match to the Mediterranean climate and high pH soils of Château de Beaucastel.
⇒ In 1989, they found what they were looking for and purchased a 120-acre parcel twelve miles from the Pacific Ocean in what is now the Adelaida District, west of Paso Robles.
⇒ They named it Tablas Creek Vineyard, after the small creek running through the property.
⇒ In January 1990, the first vine cuttings were imported from France. Before arriving at Tablas Creek, they underwent a USDA-mandated 3 year indexing process at Cornell that ensured that the vines were virus-free.
♦ The first imported vines were available for multiplication at Tablas Creek in 1993.
♦ The first 4 rows were planted in 1994.
♦ Today they have 270 total acres. 135 are currently planted. 35 more acres are plantable.
• Grape tidbit. Roussanne, Viognier, and Marsanne, are low acidity grapes. The rest are higher acidity.
• Jason moved to Paso Robles to join Tablas Creek in April of 2002.
• As General Manager of Tablas Creek since 2006, he oversees the business, winemaking, and sales and marketing operations.
⇒ He started the wine club.
⇒ He started the website.
⇒ He worked with distributors to develop an interest in these Rhone grape wines.
⇒ He worked alongside his dad for 15 years.
⇒ He is a leader in the winery social media space.
⇒ He has an award winning blog.
⇒ He does frequent Instagram Live conversations with key figures in the world of wine and wine business.
⇒ What drew me to interview Jason was hearing him talk about selling his wine in 3L boxes.
♦ They equal to four 750 ml bottles of wine.
♦ They reduce the carbon footprint by 84%.
♦ They cost $95 and Jason can't keep them in stock. They sell out very quickly!
♥ First year the goal was to sell 324 boxes in a month. It took 4 hours.
♥ This year 850 boxes were gone in 3 weeks!
♦ Check out this Robb Report article on the topic. "Can Fine Wine Come in a Box?"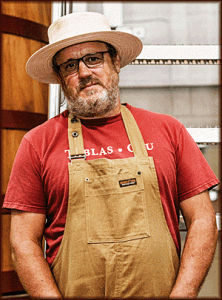 • Finally, Jason's long time winemaker is Neil Collins
♦ Neil was offered the winemaker position at Tablas Creek, and he has overseen both the organic vineyard and the winery since 1998.
♦ Neil's philosophy is that great wines can only come from great grapes.
♦ You can learn more about Neil in this blog post from the winery.
♦ We hope Neil can join Jason on a future interview with the Tasting Panel.
Below is a summary of the wine offerings from Tablas Creek that we covered with Jason. The links below are to our full reviews. If you are interested in ordering and trying these wines, you will find some of these wines via your favorite fine wine shop or on top quality wines lists. You can also purchase these wines on the Tablas Creek website.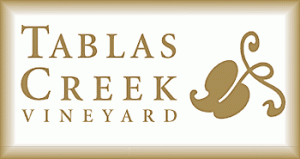 1) Tablas Creek 2022 White Blend "Patelin de Tablas Blanc" (Paso Robles) $28 (KWGTP 92.5)
2) Tablas Creek 2022 Bourboulenc (Adelaida District) $40 (KWGTP 91)
3) Tablas Creek 2020 White Blend "Esprit de Tablas Blanc" (Adelaida District) $50 (KWGTP 93)
4) Tablas Creek 2022 "Patelin de Tablas Rosé" (Paso Robles) $28 (KWGTP 92)
5) Tablas Creek 2021 Counoise (Adelaida District) $40 (KWGTP 92)
6) Tablas Creek 2021 Red Blend "Côtes de Tablas" (Adelaida District) $40 (KWGTP 94)
7) Tablas Creek 2020 Red Blend "Esprit de Tablas" (Adelaida District) $65 (KWGTP 95)
8) Tablas Creek 2005 Red Blend "Esprit de Beaucastel" (Paso Robles) $45 (KWGTP 96) – Not for Sale.
You can find reviews of past and future Tablas Creek wines that we cover on the Tablas Creek KWG winery page on our website. We hope you enjoy these terrific wines as much as we did. Cheers! – Ken