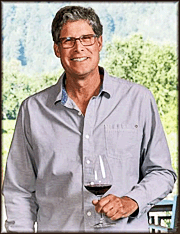 On July 26, 2023 we had the opportunity to meet and interview representatives from three different wineries. The one thing in common with all three is the link to Phillip Corallo-Titus. Phillip was unable to join us, but we had a fantastic visit with the three people we met. We first met with Diana Schweiger, the Sales and Marketing Director from Acumen Wines. We then met with Gary Lipp the owner of COHO Wines. Finally, we met with Stephen Cruzan, winemaker from Titus Vineyards. Check out what we learned about Diana, Gary, and Stephen and read the reviews of their wines in the latest blog post.
Before we get to the wine reviews, I thought I would share a few new tidbits we learned during the tasting with Diana, Gary, and Stephen.
The Acumen Estate is 116 organically certified acres of vines, spread across two vineyards on top of Atlas Peak.
Together, the Attelas and Edcora Vineyards produce Cabernet Sauvignon and Sauvignon Blanc, as well as Merlot, Malbec, Cabernet Franc and Petit Verdot.
Acumen sells the majority of its grapes to a who's who of top Napa Valley wineries, such as Caymus, Far Niente, Artesa, and Silver Oak.
They even sell some Cabernet Franc to Chappellet.
That said, Phillip is able to focus on some of his favorite small vineyard blocks to create Acumen's Estate wines.
For more details on the entire Acumen story click here.
Coho was started by Gary Lipp and Brooks Painter in 2002.
Gary bought out Brooks in 2014. Phillip who previously worked with Gary at Chappellet took over the winemaking in 2014.
Unfortunately, the 2018 vintage is the last COHO vintage, as Gary is closing down the brand.
For more details on the entire Coho story click here.
The Titus family first bought their property in 1969. For the first 20 years, they were just grape growers and sellers.
In 1990 they made their first wine. The first 25 years, the wine was made via a custom crush facility.
Stephen met Phillip at Chappellet in 2009. In 2012 he moved over to Cade. When the Titus Winery facility was built in 2015, Stephen took over the winemaking at Titus.
Today they no longer sell any fruit and actually buy a little to meet demand.
For more details on the entire Titus story click here.
Below is a summary of the wine offerings from Acumen, Coho, and Titus that we covered. The links below are to our full reviews. If you are interested in ordering and trying these wines, you will find some of these wines via your favorite fine wine shop or on top quality wines lists. You can also purchase these wines on the Acumen and Titus websites. There was very little Coho left, but you should call Gary at (707) 337-8086 if you want one of the last of these terrific bottles.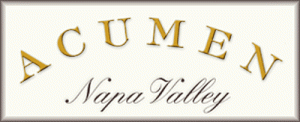 5. Coho 2018 Red Blend "Headwaters" (Napa Valley) $60 (KWGTP 94)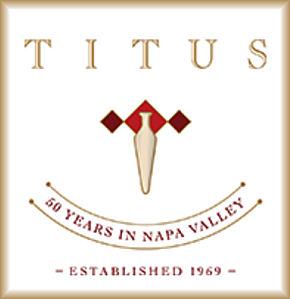 6. Titus 2021 Cabernet Franc "Napa Valley" $65 (KWGTP 93)
7. Titus 2021 Cabernet Sauvignon "Napa Valley" $65 (KWGTP 94)
8. Titus 2019 Red Blend "Lot 1" $92 (KWGTP 95)
You can find reviews of past and future Acumen, COHO, and Titus wines that we cover on the Acumen, Coho, and Titus KWG winery pages on our website. We hope you enjoy these terrific wines as much as we did. Cheers! – Ken