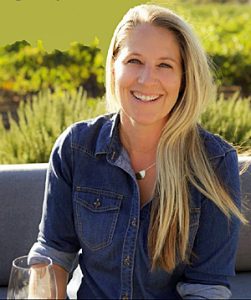 On August 2, 2023, we had a chance to interview and catch up with Janell Dusi. Janell is the head winemaker and owner J. Dusi Winery. In our Zoom interview, we covered eight of her new-release wines. We interviewed Janell last April to explore her background and cover many of her 2019 J. Dusi vintage wines. The new interview covers a mixture of vintage wines from 2019 through 2022. Check out what we learned from Janell. Be sure to read our reviews in our latest blog post.
Before we get to the wine reviews, I thought I would share a few new tidbits we learned during the tasting with Janell.
Dusi sells 80% of their grapes to others. Janell only keeps 20%
Paso's vineyards are about 1 week behind this year. It was 2-3 weeks behind early on.
This year should be an average to 10%+ in terms of tonnage.
The Rose from Paper Street is the first vintage. It was done with the Saignée method.
The "Gazzaroli" Zinfandel is made from 50% Benito and 50% Dusi grapes.
Janell feels that 2007, 2013 and 2014 were some of the best Paso vintages for Zinfandel.
Below is a summary of the wine offerings from J. Dusi that we covered. The links below are to our full reviews. If you are interested in ordering and trying these wines, you will find some of these wines via your favorite fine wine shop or on top quality wines lists. You can also purchase these wines on the J. Dusi website.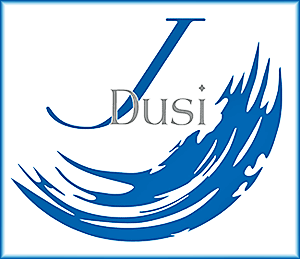 J Dusi Wines 2022 Pinot Grigio (CA) $20 (KWGTP 91)
J Dusi Wines 2022 "J Dusi Rose" (CA) $24 (KWGTP 91)
J Dusi Wines 2022 Rose "Paper Street" (CA) $34 (KWGTP 91)
J Dusi Wines 2021 Zinfandel "Dante Dusi" (Templeton Gap) $48 (KWGTP 91.5)
J Dusi Wines 2021 Zinfandel "Gazzaroli" (Templeton Gap) $48 (KWGTP 93.5)
J Dusi Wines 2020 RB "Paper Street The Narrator" (Willow Creek) $68 (KWGTP 92.5)
J Dusi Wines 2020 RB "The Other Brother" (Templeton Gap) $48 (KWGTP 93)
J Dusi Wines 2019 Cabernet Sauvignon "Paper Street" (Paso Robles) $78 (KWGTP 93)
You can find reviews of past and future J. Dusi wines that we cover on the J. Dusi KWG winery page on our website. We hope you enjoy these terrific wines as much as we did. Cheers! – Ken