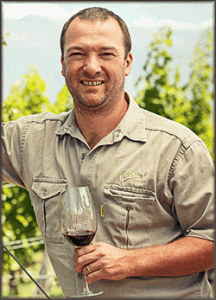 On September 6, 2023, we had the opportunity to meet and interview Thibaut Delmotte (virtually). Thibaut is the winemaker at Colomé. In our Zoom interview, we covered four current-release wines from Colomé's sister winery, Amalaya. We also covered four current-release wines from Colomé, the primary winery. Check out what we learned about Thibaut.
Before we get to the wine reviews, I thought I would share a few new tidbits we learned during the tasting with Thibaut.
Thibaut has been the winery's winemaker since 2005.
Thibaut is from France. He graduated from Beaune, Burgundy.
Prior to coming to in Colomé, he worked five years in France, Burgundy, & Bordeaux.
Colomé and Amalaya are two separate wineries.
Colomé was acquired in 2001 by Donald and Ursula Hess with the aim of producing fine high-end wines in the high Calchaquí Valleys.
Amalaya was born in 2010 in the high-altitude plains of the Calchaqui Valley in Salta.
Both are currently run by the second generation, Larissa and Christoph Ehrbar.
Salta is located in the Northwestern region of Argentina, is one of the oldest regions for producing wines. The region only produces 2% of all the wine in Argentina.
Salta is a unique region. There is a big difference between day and night temperatures. There is basically no fungus and very little disease.
Amalaya wines are modern and easy to drink. All are blends.
The Amalaya Rosé is 50% cluster and 50% Saignée ("sohn-yay")
The Amalaya "Grand Corte" is picked 15 days later. It provides more black fruit and is riper.
Colomé is the oldest winery in Argentina. Hence, the very impressive "1831" wine.
For the "1831" wine, the grapes are picked by hand. The ground cover is tended by sheep.
Colomé grapes come from 4 farms at 4 different elevation levels.
To get to the Colomé winery, you are looking at a 2 hour flight from Buenos Aires and then a 3 hour drive.
Post Covid their biggest export markets are the US, Germany, and Brazil.
Below is a summary of the wine offerings from Amalaya & Colomé that we covered. The links below are to our full reviews. If you are interested in ordering and trying these wines, you will find some of these wines via your favorite fine wine shop or on top quality wines lists.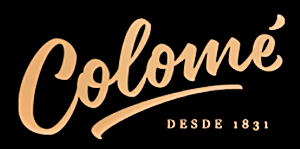 Colomé 2021 Malbec "Estate" (Salta) $27 (

KWGTP 92

)
Colome 2021 Malbec "Autentico" (Salta) $42 (

KWGTP 92

)
Colomé 2019 Malbec "1831" (Salta) $90 (

KWGTP 95

)
Colomé 2018 Malbec "Altura Maxima" (Salta) $151 (

KWGTP 93

)
You can find reviews of past and additional Amalaya and Colomé wines that we cover on the KWG Amalaya winery page and the KWG Colomé winery page on our website. Cheers! Ken