Fall festivities have come to a close which can only mean one thing- the holiday season has arrived!  It's a wonderful time for friends and family to come together and enjoy each other's company, as well as all of the delicious treats that this season has to offer! There is no better way to embrace the holiday festivities than exploring some excellent new wineries in the company of those closest to you. Listed below are 10 award-winning wine destinations that are sure to impress, whether you're visiting one of their breathtaking tasting rooms or sharing a toast from the comfort of your home.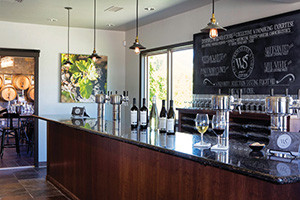 Wente Vineyards | Livermore, CA
As the oldest family owned and operated vineyard in the United States, guests can trust they are in good hands at Wente Vineyards. Wente has set and maintained the highest standards of integrity in every aspect of the wine industry for the past 131 years, and their hard work has earned them the international notoriety that they are recognized for today. Guests can taste the elegant blends that have been brought to perfection in over a century's time at any of the winery's three tasting rooms, are welcome to participate in hands-on winemaking activities at the newly established Winemakers Studio.
Cache Creek Vineyards | Lake County, CA
It all started back in 1999, when Bill Van Pelt was greeted by a herd of tule elk as he approached the property of his new winery for the first time. His love for these local creatures inspired him to preserve the land by planting various grasses on and creating several ponds for the elk, in addition to the large vineyard that was originally planted. In 2014, Bill's legacy was entrusted to his son, Don Van Pelt, who decided to open a beautiful tasting room for guests to enjoy his decadent wines. Visitors can indulge in the unique flavors of their many award-winning wines in their elegant tasting room, on their large outdoor patio, or enjoy a full day tour of their gorgeous property.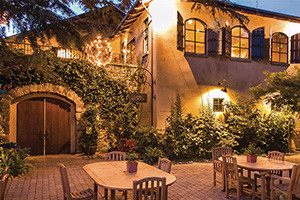 Wine & Roses | Lodi, CA
The holiday season can often have us feeling in need of a vacation. Wine & Roses is the perfect spot for visitors to leave their worries behind and enjoy a relaxing getaway. With premium guest rooms, an excellent restaurant with locally inspired flavors, and an award winning spa, Wine & Roses will help you forget the holiday stress.  Making the choice to visit this relaxing retreat will give you plenty be thankful for this year.
Lava Cap Winery | Placerville, CA
Pristine views, refreshing mountain air, and artisanal crafted wines are just a few of the captivating luxuries that can be found at Lava Cap Winery. In 1981, when David and Jeanne Jones planted the first vines in the Sierra Foothills, they knew that they had started something special. As a family of geologists, it was no accident that they picked a location with prime volcanic soil that's perfect for growing fine wine grapes. Each day the grapes are draped in a warm blanket of foothill sunshine and cooled in the evening by a peaceful Sierra breeze. With this unique climate and soil it's not surprising that year after year the hand crafted wines continue to win awards across the nation.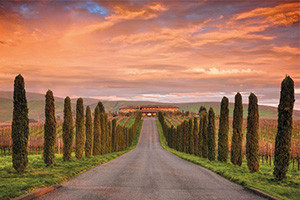 Jamieson Ranch | Napa, CA
When the warm glow of sunshine touches down on the Jamieson Ranch Estate it's a sight that truly captures the beauty of the Napa Valley. Jamieson Ranch is located in the southern gateway of the Napa Valley and offers visitors jaw dropping vista views that can be enjoyed from their Grand Western Mountain Lodge, featuring lofty ceilings, an inviting fireplace, and a wraparound veranda. The property offers several different food and wine pairing options that can be savored while admiring the majestic property and breathtaking surroundings that Jamieson Ranch has to offer.
Chacewater Winery & Olive Mill | Lake County, CA
When guests arrive at Chacewater Winery & Olive Mill they can expect to be greeted by majestic rolling hills blanketed with grapevines and olive trees. Producing wine and olive oil on the same property has proven to be an incredible talent of Chacewater founders Paul and Kellye Manuel. This up and coming new venture opened its doors less than five years ago, and quickly proved its excellence by earning the title of California State Fair Golden Winery of the Year in 2012. Since then, the notoriety has only continued to flourish with more and more awards piling up. Chacewater offers tastings of both olive oil and wine, making it an excellent choice for any group.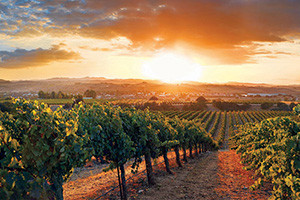 J. Lohr Winery | Paso Robles & San Jose, CA
Four decades ago Jerry Lohr was among the first to realize the vast, untapped potential of the now world-class wine growing region known as the California Central Coast. He and his family made a commitment to upwards of 1,300 acres of estate vineyards set in the cool climate of the Paso Robles region. On the property there are grapes spreading as far as the eye can see, yet the Lohr family manages to provide the same attention to detail as a small boutique winery. This is the perfect location to enjoy a tasting with family and friends, or celebrate a special occasion with a catered evening among the vineyards.
Twin Pine Casino & Hotel | Lake County, CA
If you love great hospitality, extensive wine lists, and trying your luck at the slots, Twin Pine Casino & Hotel is the perfect place for you. Its an excellent destination to celebrate something special or simply take a break from your daily routine. Twin Pine is known for its dedication to top of the line hospitality, which includes an exclusive nightly food and wine pairing menu prepared by the chefs of the hotel's Manzanita restaurant. In addition, a local winery is chosen each month to be showcased at a "meet and greet" wine tasting and prix fixe wine pairing dinner. As the nation's only wine-themed casino destination, guests can be sure that their experience at Twin Pine Casino & Hotel will be one of a kind.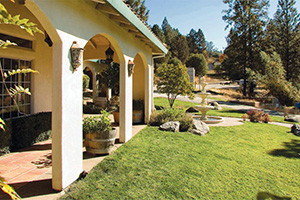 Perry Creek Winery | Fair Play, CA
At Perry Creek Winery, every decision is made meticulously with the creation of distinctive flavor in mind. Grapes are sourced directly from the estate vineyard as well as a unique 30-acre vineyard that's tucked away in the Sierra Foothills. Due to its location with a high elevation averaging at 2401 feet, the grapes are exposed to microclimates that give them exclusive flavors that easily attest to any national standard. In fact, since opening in 1989, the winery has received national recognition including scores exceeding 90 points.
Thorn Hill Vineyards | Lake County & St. Helena, CA
"Bringing people together through wine" has continued to be the philosphy of Amy and Jack Thorn who began producing had crafted artisan wines of exceptional quality many years ago. Thorn Hill Vineyards crafts all of its wines from small production, single vineyards, resulting in 100% single varietal wines. From there, Amy and Jack follow the meticulous practices of small lot, whole cluster pressing, de-stemming, cold soaking, extended maceration, barrel-to-barrel racking and bottling without filtration. This perfected process is noticeably tasted in their delicious portfolio of wines, and has earned them the title of Best in Class at the California State Fair California Commercial Wine Competition.
The following article was provided by our contributing partner – Touring and Tasting Magazine.
Cheers – Ken