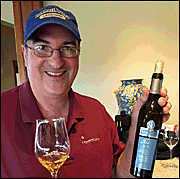 Other than Ken, who is on the Tasting Panel, and what are the panelists' backgrounds? This is a question that has come up a few times recently, so I thought I would introduce and write about the panelists in this long-overdue post. As a little background, the Tasting Panel is made up of 19+ members. The members below are the regulars who attend most tastings. Other members might just attend a few tastings. For example the "Bubbleheads" come out for champagne. Some others only attend sweet Riesling and dessert wine night.
The panel meets 12 times per year. We cover 12-15 wines in each tasting and I (Ken) consolidate our notes and scores. Wine Reviews signed – KWGTP were reviewed by the Tasting Panel. Wine reviews signed by a name (i.e. Ken) were reviewed by an individual. A few members are assigned "homework" and review wines on their own throughout the month. These members are at the top of the list.
Nicolay Castro
My name is Nicolay, but most people call me Nic.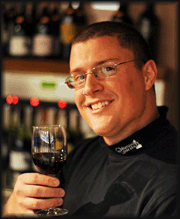 I have been working with Ken for more than 5 years, even though I have known him longer. In the KWG Tasting Panel I am the official "Chief Bubblehead." You will find me at the champagne and sparkling wine events: I don't believe I have missed one yet. On my off-time from the Panel, I moonlight as the Wine Director for Colonial Spirits of Acton. On average, I taste 50+ bottles of wine a week in the months January-October. Most of those wines are for retailing at our establishment, some tastings are for fun, i.e. the KWG Panel. The Panel allows me to take a break from constantly interrogating what I taste. On the Panel, I can enjoy what I taste and in a few words convey that enjoyment to those visiting the KWG site or reading the e-newsletter. Working in the KWG Tasting Panel also gives me access to the customer's opinion of wine. When I'm not enjoying or sampling wine, you can find me sipping on a neat whisk(e)y or good beer.
Joe Nelson
I have been on the KWG Tasting Panel since its inception. O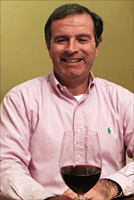 ne of my greatest enjoyments on the Panel is finding those "diamond-in-the-rough" wines that we score 90+ that remain in the $15- $30 price range! Continuing to search for that elusive 100-point bottle is a tough job, but someone has to do it! I enjoy both red and white wines and especially appreciate California Cabernet Sauvignons, Zinfandels, Finger Lakes Rieslings, Cabernet Francs, and Argentinian Malbecs. For my day job, I am a Web Store Implementation Specialist. Besides participating on the KWG Tasting Panel, my time is spent with my family, running, reading and volunteering.
Karen and Stuart Bodager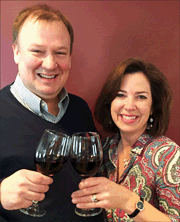 We have been on the Tasting Panel for about seven years. When not covering wines for KWG, Stuart works in IT and Karen works in banking. For fun, we enjoy trying wines on our own to better prepare for our evenings with the Tasting Panel! It is a lot of fun deciding which wines will pair best with certain foods and which wines will be most enjoyable for company. We love to entertain so that we can share wine and food (which Stuart loves to cook!) with friends.
What we like most about being on the Panel is having the opportunity to taste wines we might never have thought to try. We can expand our wine knowledge and develop our palates. Ken spoils us and we love it! We have learned so much from him and from the other members on the Panel. We always look forward to an educational, entertaining and delicious evening whenever the Panel meets.
Mark Pharo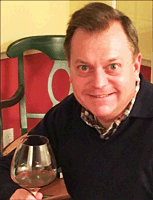 I have been on the Tasting Panel since my son and Ken's daughter were in the second grade together. So 5 years now! I love the opportunity to taste a far wider variety and number of wines than I would be able to try on my own. I learn so much! Plus, there's High-end Reds night! By day, I am an IT Consultant working in the Financial Services industry. I also coach youth soccer teams in my spare time.
Theresa Hoggins
I have been on the KWG Tasting Panel since its inception ten years ago, but only as a white wine tasting panel member, as I have always preferred white wines. However, in the past two years or so I have started to develop a taste for red wines. I think this is partly due to the cold Boston winters. For me, when it is cold outside, sipping a delicious red wine served at cellar temperature is much more appealing than drinking a chilly white wine.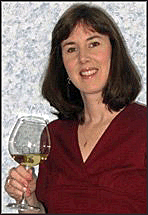 When I am not tasting wine, you can find me working on the KWG newsletter or signing for wine samples. I also enjoy photography, walking, and spending time with my five children. What I like best about being a Tasting Panel member is getting to try a variety of wines and comparing notes with other Tasting Panel members. I am always amazed how different Panel members can nail certain smells and tastes in the wine. I also find it so interesting to see how different people's palates are. While I might love a wine, the person sitting next to me might not like it at all, and vice versa. People's tastes in wine can be so varied.
Steve Kerr

I have been on the Panel for approximately three years.  When I'm not attending a tasting, I am managing a wine, beer, and spirits department in the Broadway Marketplace in Cambridge, MA, and serving as the Beverage Director of BG Events and Catering in Brighton, MA. I have been in the wine, beer, and spirit industry for the last 36 years. My experience includes 31 years of retail store management/buying and 5 years of outside wine sales in both the San Francisco and Boston regions.
I enjoy participating in the KWG tastings for several reasons: The blind format is the best way to evaluate the wines honestly and it allows me to keep my palate sharp. Even though I taste thousands of wines through the course of my regular business days, I am able to discover wines at these tastings that I would have not been exposed to otherwise. But the biggest reward is the ability to taste wines among consumers and gain insight into how they perceive and judge wine. Ken uses a great system of focusing the participant's evaluations and encouraging participation in the wine experience.
Jeoff Hall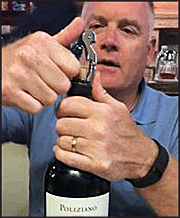 I have been on the KWG Tasting Panel for approximately nine years on the Panel. The thing I enjoy most about the Tasting Panel is the passion members share for describing wines in ways that others with different wine experience levels can relate to and appreciate. I'm a financial economist and wine tourist. I recently visited seven wineries in Tuscany and Piedmont and sampled nearly 80 wines from more than 35 producers.
Rick Potter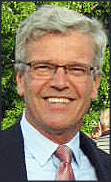 I have been on the Tasting Panel since it's inception. I've learned a lot about my own preferences and the characteristics I enjoy. I appreciate the broad exposure to many wines and enjoy the "miscellaneous" tasting nights that broaden my horizons. While it's a treat to sample exceptional wines, I really enjoy recognizing a good value. When I am not covering wines for KWG, I'm a Sales Consulting Manager for a software company.
Dave Planchet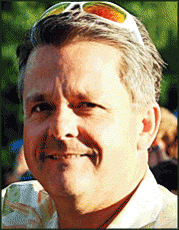 I am one of the newer members on the Tasting Panel. I have attended for a little over a year now.  When I am not tasting for the Panel, I have my real work that pays the bills and pays for the wine! I work for Dow Chemical Company in the Electronic Materials Division. However, my true passion is coaching, both ice hockey and girls lacrosse. I enjoy great wine: a "Big" Red is my usual preference. (Ken knows my weakness for South African reds!)
A little known fact is that my wine journey began with a family trip to Napa back in the late 80's. A sip of Beringer "Lemmon-Chabot" Private Reserve Sauvignon lead to a purchase that lead to a lifetime of loving great wine. I'm hooked!
What I enjoy about my experience on the Panel:
• I thoroughly enjoy the diversity in the wine experience, getting exposure to different vineyards, winemakers, varietals and the different styles. I have expanded my palate range.
• I enjoy sharing the experience with the other Panelists. Hearing their live feedback and the variety of opinions is enriching.
Don Coleman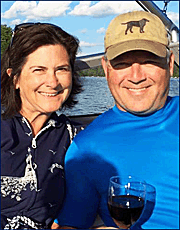 I have been around the KWG Tasting Panel since the Beginning! I like tasting wines that I would not normally try. Listening to other Panel members talk about their reviews and seeing how different everyone is in describing smells and tastes are also quite enjoyable for me. I am a Senior IT Network and Security Manager at Kronos.
Other Occasional members of the Tasting Panel
Brandi and Roy Taylor
Kimberlee Coleman – Assistant Bubblehead – (See picture above with Don)
Scott Brewer
Chuck Sullivan
Nancy Sherburne and Karl Brace
Kevin Keenan