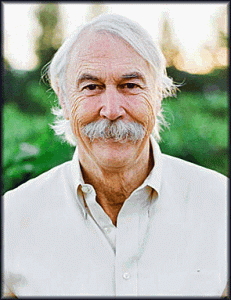 During our Zoom interview on June 15th, we had a chance to catch-up with Randy Ullom who is the Winemaster for Kendall Jackson. In his Winemaster capacity, Randy oversees the entire Kendall-Jackson portfolio. During the interview we covered four of his new-release Chardonnays. We also talked about how I have been covering Randy's Chardonnays and his other wines since the launch of KensWineGuide.com. It was great to catch up with him and share the story about how he and George Rose were very instrumental in the successful start of Ken's Wine Guide.
Randy talked about his background and how he got into wine and came to Kendall Jackson. Randy's bio goes into great details about that. But what is not is his bio, is his link to the start of KensWineGuide.com. One of my first memories from the beginning was covering his wines with George Rose at the old Palm Restaurant in the Back Bay in Boston. They gave me the opportunity to cover their best wines. Because of this opportunity, it led to me covering many other prominent wines from other highly regarded wineries. Down the road, I made a trip to California to cover more of their wines. It was at a dinner with Randy while enjoying a Hartford Court Chardonnay (Keep it in the family) that we would discover that I used to vacation at a tiny little lake in Vermont that Randy grew up on. My buddy Matt had a camp on Lake Hortonia. After this discovery, I would go there each year for a long weekend and cover at least one of Randy's wines while I was there. I carried on this tradition until my friend recently sold the camp. It was fun to share stories with Randy about the lake.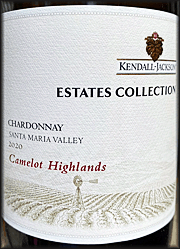 Below is a summary of the four Chardonnay's that we covered with Randy. As you will see, they were all very good. But my favorite over the years has always been his Camelot Highlands. This vintage was no different. But if you ask my wife Theresa, I should just stop covering all these other wines and just drink Randy's "Vintners Reserve" Chardonnay. If you ask Randy, he might agree. His bio states that when he's off the clock, he enjoys his favorite dish, Dungeness crab, with Kendall-Jackson Vintner's Reserve Chardonnay. So those two have always been on the same page!
The links below are to our full reviews. If you are interested in ordering and trying these wines, you will find the Vintners and Grand Reserve Chards via your favorite wine shop. The second two Chards are available for order via the Kendall Jackson website.
Kendall Jackson 2020 Chardonnay "Vintners Reserve" (CA) $17 (KWGTP 90)
Kendall Jackson 2020 Chardonnay "Grand Reserve" (Santa Barbara County) $22 (KWGTP 91)
Kendall Jackson 2020 Chardonnay "Seco Highlands" (Arroyo Seco) $45 (KWGTP 91)
Kendall Jackson 2020 Chardonnay "Camelot Highlands" (Santa Maria Valley) $50 (KWGTP 92.5)
You can find reviews of past and future Kendall Jackson wines that we cover on the KWG Kendall Jackson winery page on our website. Randy has always been a master with Chardonnay and based on what we tasted; he is still going strong. You should try these wines and many more options from the Kendall Jackson portfolio. You will not be disappointed! Enjoy – Ken