Getting tired of the same summer routine? Switch it up with some out-of-the-box adventures and activities that will take the "average" right out of your summer vocabulary. You may be trying to cool off from the hot weather, but don't look any further than Touring & Tasting's summer wine country bucket list to add some heat to your next getaway! How many things can you check off before the leaves turn brown and autumn rolls in?
Where to Lay your Head
Accommodations to Watch
1. Spend an entire day in a robe and slippers at Wine & Roses
The name says it all. Between wine and romance, this destination provides guests with an experience that is perfectly rustic and luxurious. The quiet and secluded setting makes the perfect retreat and escape from day to day life, all while still being located in the heart of the Lodi wine country, which is rich with activities and opportunities to spend your day. If you'd rather stay on property during your visit, the award-winning spa, luscious gardens, and delicious restaurant are sure to keep you busy!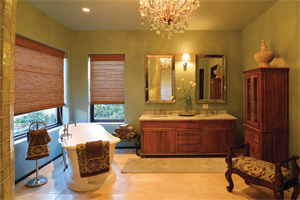 2. Cook a homemade dinner and enjoy it by the fireplace at Villa Terra Nova
If you're looking for a more private vacation destination, Villa Terra Nova in Sonoma County is the perfect place for you to hide out this summer. The luxurious villa and two-bedroom guesthouse can accommodate up to 12 people, and encompass everything you've imagined in a fairytale dream house. With 3 acres of enchanting gardens, stone fireplace, a professionally equipped kitchen, and spacious bathrooms, it is guaranteed to be the romantic getaway you've been waiting for, and will be your new home away from home in beautiful Sonoma wine country.
Where to Taste
Wineries to Watch
3. Have a picnic at Buttonwood Farm Winery
The owners of Buttonwood are dedicated to preserving and nurturing the land they have been blessed with, and their efforts in sustainable farming as well as maintaining high quality wines are everywhere. From the flowers on the table, to the fresh produce, to the wine in your glass, everything at Buttonwood property is fresh, organic, and grown right on property—try their peaches!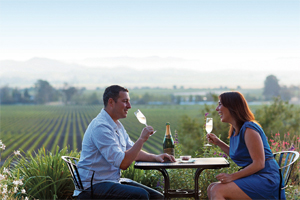 4. Taste a glass (or two) of delicious sparkling wines from Gloria Ferrer Caves & Vineyards
For over 100 years, the Ferrers have been sticking to their Spanish roots and producing a portfolio of wines that any true veteran would be proud of. Although famous for their delicious Pinot Noirs, Gloria Ferrer Vineyards is also pouring other unique varietals. Gloria Ferrer sparkling wine is defined by their commitment to Pinot Noir with more than nine sparkling wines. Gloria Ferrer uses a gentle hand when carefully preserving each grape's unique capacity for reflecting terroir with patience in the methode champenoise. This special care has awarded Gloria Ferrer more than 400 gold medals in the last five years.
Where to Explore
Places to Watch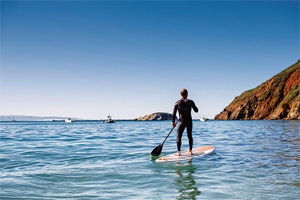 5. Eat fresh seafood and explore the beach towns of San Luis Obispo County
With over 280 wineries and endless opportunities for exploration along the 80 miles of beautiful California coastline, having your cake and eating it too in San Luis Obispo County is more than possible. Spend the day soaking up the sun and friendly beach vibes in Pismo Beach or Avila Beach, or perhaps hop over to Morro Bay, your one stop destination for water sports and ocean-side adventure.
6. Go on a hike, then reward yourself with a glass of wine in Woodinville Wine Country
Just 30 minutes outside of the bustling Seattle city life, amazing Woodinville has been able to maintain its small town charm, making it the perfect oasis for your next summer vacation. Woodinville is home to over 100 tasting rooms and wineries, and encompasses all the Washington wine country has to offer. After a glass of wine, take a stroll down one of the many trails, relax by the river, enjoy the plentiful land flourishing in fresh produce and lavender, or sit back and listen to some live music. Whatever you decide, Woodinville is sure to meet all of your summer relaxation needs!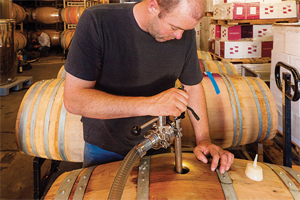 7. Watch the winemaking process in action while tasting in the Woodinville Warehouse District
If you find yourself in Woodinville wine country, this is a must-see destination. The old industrial area of Woodinville has been transformed into the new urban hot spot for avid wine-seekers, complete with 55 tasting rooms and a unique atmosphere that visitors can't get enough of. Taste a flight right in the heart of all the madness of the wine making world, and get a front row seat to how that magical concoction made it into your glass as you watch the winemaking process from start to finish being completed right there in the same room!
The following article was provided by our contributing partner – Touring and Tasting Magazine.
Cheers – Ken