It's been a long, hot summer this year and we know you're as excited as we are for the weather to cool down and for fall to roll in. This fall, don't restrict yourself to your usual wine destinations, try something new and visit one of these wine country hotspots Touring & Tasting has hand-selected for your autumn getaway. What better time to embrace change then with the color of the leaves? So trade in the flip-flops & grab your favorite comfy sweater, because it's time to fall back in love with the wine country.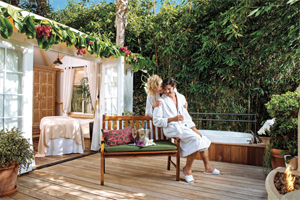 The Meritage Collection
For many, fall means curling up by the fire at home and watching a marathon of your favorite TV show. While few things are better than hiding out on the living room couch, visiting the Meritage Collection is one of them. Any of the four outstanding resorts is sure to top your Netflix night by offering a luxurious home-away-from-home experience in some of the best wine country regions California has to offer. The Meritage Resort & Spa is located in the heart of Napa Valley, providing convenient access to the best of the Napa Valley wine country. The top of the line amenities and lavish suites will make it hard to leave the property. The Bacara Resort & Spa in Santa Barbara provides the ultimate villa retreat with a secluded resort complete with it's own private beach, four restaurants, tasting room, and many more luxurious amenities. Balboa Bay Resort is the only full-service waterfront hotel in Newport Beach, and the ocean views, heated pools, and exclusive wine tasting experiences are just a few reasons they should be your next fall getaway. Finally, there is Estancia La Jolla Hotel & Spa, a hacienda-style hotel that represents both elegance and the San Diego charm. Enjoy a wine education class, a unique tasting experience, or relax at their world famous spa. Whichever Meritage Collection destination you visit, you'll surely fall in love with autumn in California wine country.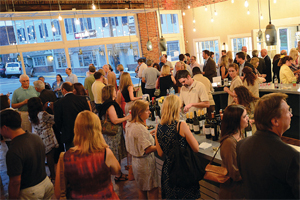 Visit Loudoun
Loudoun County, VA is the epitome of autumn. Its picturesque rolling countryside with fire red & orange leaves are straight out of the calendar photo hanging on your refrigerator door. This fall plan to enjoy all that DC's beautiful wine country is about beyond the photos. Within the seven historical towns there are several family farms and dozens of tasting rooms to visit, each with its own charm and ties to our national history. Enjoy a stroll through the beautiful untouched landscape, or become a part of the longstanding equestrian history by horseback riding on one of the many beautiful riding trails. Loudoun County is the place to unwind this fall season, go see for yourself!
J. Lohr Winery
The beginning of fall means its time to ring in the holiday season and spend time with our family and loved ones. J. Lohr winery has been putting family first since it's establishment in 1974, and has continued to do so for over four decades of successful winemaking. What better place to bring your loved ones this fall than to a winery that loves its family just as much as what is in each glass? Taste the vibrant fruit forward flavors that make J. Lohr one of the most successful family operated wineries in North America.
van Löben Sels
Kristina and Jim have put their skills together to successfully resurrect their family's original label and pay homage to the van Loben Sels legacy. Kristina's expertise in winemaking paired with Jim's exceptional vineyard knowledge form a deadly duo that is quickly taking the Washington wine industry by storm. Even with only three vintages, they have received praise right out of the gate for their complex and layered Cabernet Sauvignon and Chardonnay. Watch the seasons change over the Spokane River as you enjoy their tasting room in the historic Cliff House Estate in Spokane, WA.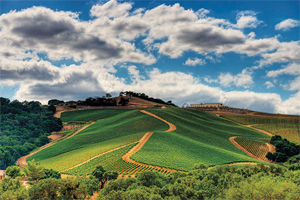 Paso Robles CAB Collective
The Paso Robles CAB Collective is a non-profit group of the region's leading wine-growers and producers with a deep dedication to creating high quality Cabernet Sauvignon and Bordeaux varietals that stand out on a global scale. The consistent climate and calcareous soils combined with the positive community farming spirit make Paso Robles the top destination for your next bold red wine tasting experience.
Buena Vista Winery
While every forty-niner was in search of gold during the mid 1800s, Agoston Haraszthy was in search of "purple-gold," which every wine lover knows is easily the best form of currency. The purple-gold, or perfect terroir, was found in Sonoma, CA and Buena Vista Winery became the first premium winery, and thus launched the history of the California wine industry in 1857. Recently, their historic champagne cellars have been completely renovated and the famous wine caves have been re-opened to the public. This fall, visit the Historical California Landmark that is pouring delicious wines that have withstood the test of time.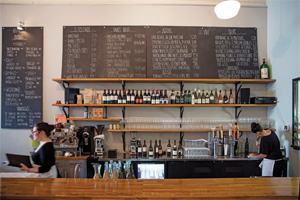 Tourism Walla Walla
One of Washington's five appellations, Walla Walla, is quickly becoming one of the state's most prestigious wine regions. As one of the most remote and small wine regions in Washington, it offers a wine experience that goes far beyond simply tasting what is in your glass. The small town charm of Walla Walla allows for a wine adventure full of chatting with the winemakers, vintners, and family owners who are eager to share their passion and love for wine. The quaint downtown streets of Walla Walla are filled with antique shops, cafes, delicious restaurants, and of course numerous tasting rooms that are pouring the world-renowned wines that the region is famous for. Get lost in the comfort of Walla Walla, and see what makes this wine country so special this fall.
Cathedral Ridge
The Columbia River Gorge is one of the most beautiful geographic regions in Oregon and is home to Cathedral Ridge Winery. The region has been shaped over time to create the stunning landscape that exists today, and the various microclimates that exist within it provide winemakers with the opportunity to produce a vast portfolio of complex varietals that keep wine lovers on their toes. Playing with well-known red flavors such as black cherries, blackberries, dark plums, and many more, Cathedral Ridge wines are elegant and distinctive amongst critics nationwide. They have tasting rooms in both Dundee and the Columbia Gorge, and each provides the perfect tasting spot for some bold reds this autumn!
The following article was provided by our contributing partner – Touring and Tasting Magazine.
Cheers – Ken