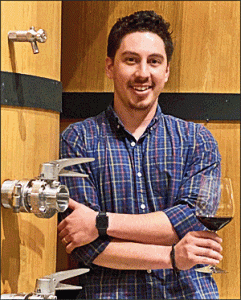 On April 19, 2023, we had a chance to meet and interview Walter Leiva virtually. Walter is the winemaker for Davis Estates in Napa. I have been covering Davis Estates wines for a while; we were looking forward to chatting with Walter and learning more about him and the winery. In our Zoom interview, we covered eight of his new-release wines. Check out what we learned about Walter and the winery.
My first introduction to Davis Estates was via their President – Jessica Link
We have been covering her wines from Linked Vineyards before she introduced us to Davis.
In 2011, the Davis family purchased the century-old estate winery in ruins and turned it into its current Estate. Today, it is very technology driven and fully automated.
Walter Leiva is a Napa native, but not from a winery family.
Walter graduated from Napa Valley College's viticulture and oenology program.
Walter joined the Davis Estates winemaking team in 2016. As winemaker, he works under the general direction of consultant winemakers. He is responsible for all aspects of wine production on the estate.
The Estate's main issue in 2017 was smoke.
Mike bought a fire truck after 2017. It was a big joke, until 2020.
The team learned to use it. In 2020, it was used to help save the winery from fires.
They still lost two guest houses and a 100 year old building in the 2020 Glass Fire.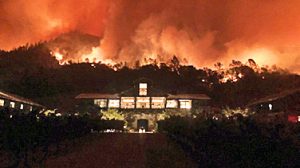 They donated $75,000 which was the proceeds from there 2020 "Thank You First Responders" Chardonnay to local fire stations that help save the winery.
Former winemaker Cary Gott consults on the Davis Wines.
"Classic Chase" is named for Mike's first grandson. It is a Right Bank styled wine.
Davis Estates has a Super Premium brand called Phase V. We have also covered these wines in the past.
Philippe Melka has been a consulting winemaker for the Phase V project since 2011. He now consults Walter.
Below is a summary of the wine offerings from Davis Estates that we covered with Walter. The links below are to our full reviews. If you are interested in ordering and trying these wines, you will find some of these wines via your favorite fine wine shop or on top quality wines lists. You can also purchase these wines on the Davis Estates website.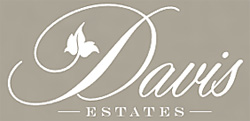 1) Davis Estates 2021 Sauvignon Blanc "Private Reserve" (Napa Valley) $45 (KWGTP 92)
2) Davis Estates 2021 Chardonnay "Napa Valley" $55 (KWGTP 92.5)
3) Davis Estates 2019 Cabernet Franc "Napa Valley" $105 (KWGTP 93)
4) Davis Estates 2019 Red Blend "Classic Chase" (Napa Valley) $100 (KWGTP 94.5)
5) Davis Estates 2019 Red Blend "Zephyr" (Napa Valley) $125 (KWGTP 93.5)
6) Davis Estates 2019 Cabernet Sauvignon "Oakville" $135 (KWGTP 95)
7) Davis Estates 2019 Cabernet Sauvignon "Calistoga" $135 (KWGTP 95)
8) Davis Estates 2019 Cabernet Sauvignon "Howell Mountain" $155 (KWGTP 97)
You can find reviews of past and future Davis Estates wines that we cover on the Davis Estates KWG winery page on our website. We hope you enjoy these terrific wines as much as we did. Cheers! – Ken