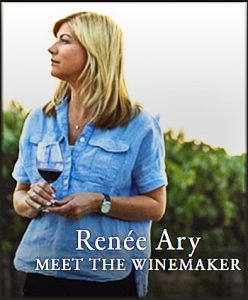 During our Zoom interview on August 17th, we had a chance meet Renée Ary who is the winemaker at Duckhorn Vineyards. We learned that Renée went to Saint Mary's College and earned a degree in chemistry and art, before entering the wine world. We joked that both those majors are very important in the winemaking world these days. Renée then went on to start her career in the lab at Robert Mondavi Winery. From there she made her way over to Duckhorn. Over the next 11 years, she working her way up from the lab to eventually becoming the assistant winemaker. In 2014, she was named the fourth winemaker at Duckhorn Vineyards. She followed Tom Rinaldi, Mark Beringer, and Bill Nancarrow. Those winemakers put Duckhorn on the map and Renée was charged with keeping the train rolling. Well as you will she from our reviews below, she is doing a terrific job keeping up with that tradition and even more!
Below is a summary of the eight wines that we covered with Renée. As you will see, they were all very good. I was even a little shocked by the winner.
The links below are to our full reviews. If you are interested in ordering and trying these wines, you will find many of these wines via your favorite fine wine shop or on top quality wines lists. You can also order them all via the Duckhorn website.
1. Duckhorn Vineyards 2021 Sauvignon Blanc "North Coast" $32 (KWGTP 91)
2. Duckhorn Vineyards 2020 Chardonnay "Napa Valley" $36 (KWGTP 91)
3. Duckhorn Vineyards 2019 Merlot "Napa Valley" $58 (KWGTP 92)
4. Duckhorn Vineyards 2019 Merlot "Three Palms Vineyard" (Napa) $115 (KWGTP 95)
5. Duckhorn Vineyards 2019 Cabernet Sauvignon "Napa Valley" $80 (KWGTP 92.5)
6. Duckhorn Vineyards 2018 Cabernet Sauvignon "Rutherford" $105 (KWGTP 94)
7. Duckhorn Vineyards 2018 Cabernet Sauvignon "Three Palms Vineyard" (Napa) $105 (KWGTP 93.5)
8. Duckhorn Vineyards 2018 Red Blend "The Discussion" (Napa Valley) $155 (KWGTP 94)
You can find reviews of past and future Duckhorn wines that we cover on the KWG Duckhorn winery page on our website. If you love Cabernet and Merlot, then seeking out and trying Renée's wines is a must. She told us she makes 7 different Merlots and 11 different Cabernets. That's a lot! You certainly will not be disappointed when exploring her work! Enjoy – Ken