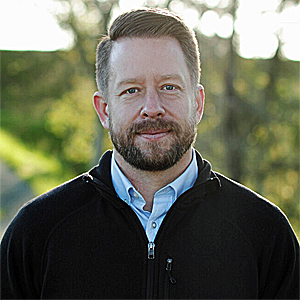 On January 26th, Beringer winemaker Ryan Rech, joined the Tasting Panel on Zoom to cover 9 of his new release wines.
We really enjoyed our session with him. We learned that in 2016, Ryan joined Beringer Vineyards as "Luxury Red Winemaker" and crafted wines from the Knights Valley estate. Since we are quite fond of the Knights Valley portfolio, we spent a lot of time speaking about how the Knights Valley wines have impressively evolved over the last 2-3 vintages.
Continuing with his story, in 2017 he was appointed Sr. Winemaker and General Manager and elevated to Chief Winemaker in 2021. It was quite cool to learn about his path to being the 9th Winemaker. We love interviewing these "science geek" winemakers, because we learn so much and quite frankly, they discover we are wine geeks as well!
Ryan philosophy is that he believes "the vineyard is where the important work is done, and that his job is to showcase the exceptional fruit he is fortunate enough to receive." Based upon our tasting, I think you will find that he does a very good job with those grapes!
Below is a summary of all the impressive wines that we covered with Ryan. The links are to our full reviews. If you are interested in ordering these wines, you can find many of them via your favorite wine shop. Some may be club only wines that you will have to order via the Beringer website.
1) Beringer 2020 Chardonnay "Luminus" $39 (KWGTP 91)
2) Beringer 2020 Chardonnay "Private Reserve" $48 (KWGTP 93)
3) Beringer 2019 Cabernet Sauvignon "Knights Valley" $36 (KWGTP 92)
4) Beringer 2019 Cabernet Sauvignon "Knights Valley Reserve" $70 (KWGTP 93.5)
5) Beringer 2019 RB "Q Red Wine" $65 (KWGTP 94)
6) Beringer 2019 Merlot "Bancroft Ranch Vineyard" $90 (KWGTP 93.5)
7) Beringer 2019 Cabernet Sauvignon "Private Reserve" $170 (KWGTP 95)
8) Beringer 2019 Cabernet Sauvignon "Eighth Maker" $400 (KWGTP 97)
9) Beringer 2019 Dessert "Nightingale" $50 (KWGTP 94)
You can find reviews of all the Beringer wines that we cover on the KWG Beringer winery page on our website. Most of the wines that you can find at your favorite retail wine shop are located on this page. Enjoy & Cheers! Ken