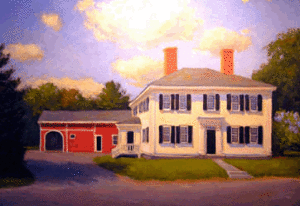 Wine appreciation and Art appreciation have a lot in common. Everytime you explore both, you can usually find something that your really like and enjoy.  This Saturday, you will have a chance to try some terrific wines with me and explore Powers Gallery in Acton, MA.  I hope you can take some time out of your day to join us.  I will be there this Saturday, October 3 from 2-5 PM. The Wine Team from Colonial Spirits and I have put together a fantastic line-up of high scoring wines for you to try.  There is also be a plenty of great art for you to look at as well. Grab a friend or two, and stop by!  See you all there.
Here's the Lineup…
Follow the links to my reviews of these Very Good Wines!
Table 1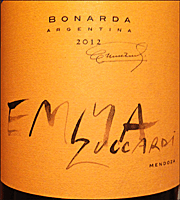 NV Besserat de Bellefon Champagne "Cuvee des Moines" Brut Rose
2013 Lafond Winery "SRH" Chardonnay
2012 Lafond Winery "SRH" Pinot Noir
2012 Dr H Thanisch "Bernkasteler Badstude Kabinett" Riesling
2012 Gran Passione "Barbera d'Asti"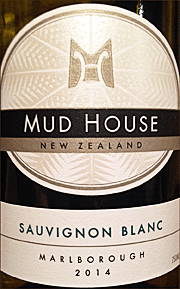 Table 2
2014 Mudhouse Sauvignon Blanc (Marlborough, NZ)
2013 Tablas Creek "Patelins de Tablas" Red Blend (Paso Robles, CA)
2013 Lamoreaux Landing "T23" Unoaked Cab Franc (Finger Lakes)
2013 La Val Albarino (Rias Baixas, Spain)
2013 William Hill "Napa Valley" Chardonnay
2012 Kanonkop "Kadette Red Blend" (Stellenbosch, South Africa)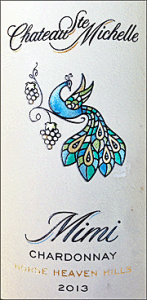 Table 3
2013 Eroica by CSM (Columbia Valley, WA)
2013 Chateau Ste Michelle "Horse Heaven Vineyard" Sauvignon Blanc
2013 Chateau Ste Michelle "Mimi" Chardonnay (Horse Heaven Hills, WA)
2011 Northstar "Columbia Valley" Merlot
2012 Spring Valley Vineyard "Uriah" Red Blend (Walla Walla Valley, WA)
This tasting should be awesome! I hope you can join us.
Cheers – Ken!