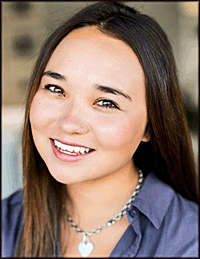 During our Zoom interview on December 7, we had a chance to catch up with Riley Flanagan who is the Assistant Sales Manager for Flanagan Wines and the owner of Riley's Rows.
We did several interviews with Riley and her dad Eric through the pandemic. This interview was about the wine and catching up. We covered seven new-release Flanagan and Riley's Rows wines with Riley.
That said, before we get to the wines, I thought I would like to share some tidbits and updates about Riley, Riley's Rows and Flanagan.
When Riley was two years old, she helped Eric plant some vines. By 4 years old she definitely felt she wanted to be a winemaker someday.
When she started Riley's Rows, her goal was to make well-made wines, that are varietally correct and that young folks (like her) could afford to try.
Riley's current role and goal is to continue to grow her brand through retailer and distributors. She hopes to get them placed in more states in the coming months and years.
Riley does have some primo placements already where you can try her wines by the glass. You can find them in casinos in Vegas and Boston and on a cruise line out of Washington state.
The other little secret is Riley gets to source her grapes thru her and Eric's connections over the years. Some of the fruit in her wines come from very well-known vineyards. That is why the wines are so good. It starts with great grapes!
If you want to learn more about Riley, check out this relatively recent podcast she did with The Tasting Room. It is a fun interview and you a lot about Riley, Tulsa and more!
Eric Flanagan, is the owner of Flanagan Wine. Eric never holds back any punches or his opinion. In this Uncorked Monthly podcast you hear the real deal when it comes to owning a small winery. You also hear a lot about how Riley's business was started. It is a frank and insightful podcast.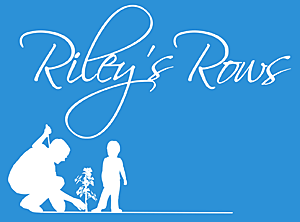 Below is a summary of the new-release Flanagan and Riley's Rows wines that we covered with Riley. The links below are to our full reviews. If you are interested in ordering and trying these wines, you will find many of these wines via your favorite fine wine shop or on top quality wines lists. You can also purchase these wines on the Flanagan and Riley's Rows websites.
1) Riley's Rows 2021 Semillon $25 (KWGTP 91)
2) Riley's Rows 2019 Chardonnay "Baby Platt" $39 (KWGTP 91.5)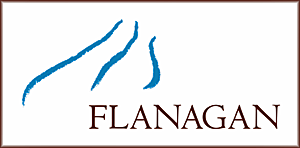 3) Flanagan 2021 Chardonnay "Russian River Valley" $54 (KWGTP 93)
4) Flanagan 2021 Viognier "Bennett Valley" $58 (KWGTP 93)
5) Flanagan 2021 Pinot Noir "Sonoma Coast" $68 (KWGTP 92.5)
6) Flanagan 2019 Cabernet Sauvignon "Beauty of Three" (Sonoma County) $54 (KWGTP 93)
7) Flanagan 2019 Syrah $82.50 (KWGTP 93)
You can find reviews of past and future Riley's Rows and Flanagan wines that we cover on the KWG Riley's Rows and KWG Flanagan winery pages on our website. We hope you enjoy these terrific wines as much as we did. Cheers! – Ken