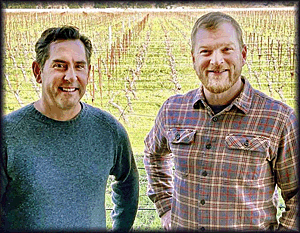 During our Zoom interview on December 14, we had a chance to catch up with Matt Brain, who is the winemaker at Alpha Omega. Matt joined the Tasting Panel to cover eight of his new-release wines. He was very excited as these wines completely had his fingerprints all over them.
We did an interview with Matt last December 2021 and covered his background. This new interview was about his new wines. We also caught up on what is new and planned at Alpha Omega.
That said, before we get to the wines, I thought I would share some tidbits and updates about Matt and Alpha Omega Winery.
• Matt was very excited to share these wines, as these wines were completely made with his influence along with wine consultant Andy Erickson.
• Since this tasting focused on wines from several AVA's we got into interesting discussions about the different AVA's.
• Breaking news, Matt advised that we could see an AO wine from Pritchard Hill and Mt. Veeder from the 2021 and 2022 vintages.
• His goal is to find a quality grape supply to make an AVA wine from Howell Mountain &/or the Stags Leap District.
• The Hyde Vineyard Chardonnay is the inaugural vintage from this acclaimed vineyard.
• The Left Bank and Right Bank wines were picked early to achieve the non fruity profiles they were after and to achieve the Bordeaux styles they were looking to create.
• The 2020 red vintage in Napa was a cool vintage that led to great acidity retention.
• Finally, the Oakville AVA wine comes from three very prominent vineyards and clearly it shows in the wine!
Below is a summary of the excellent new-release Alpha Omega wines that we covered with Matt. The links below are to our full reviews. If you are interested in ordering and trying these wines, you will find some of these wines via your favorite fine wine shop or on top quality wines lists. You can also purchase these wines on the Alpha Omega website.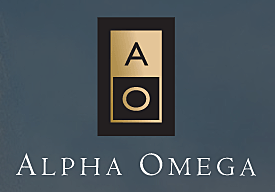 1. Alpha Omega 2020 Sauvignon Blanc "Hudson Vineyard" (Carneros) $115 245 cs (KWGTP 94)
2. Alpha Omega 2020 Chardonnay "Hyde Vineyard" (Carneros) $115 (KWGTP 94)
3. Alpha Omega 2019 Red Blend "Spring Mountain Red Wine" $165 (KWGTP 94)
4. Alpha Omega 2019 Cabernet Sauvignon "Diamond Mountain" $165 (KWGTP 94)
5. Alpha Omega 2019 Red Blend "Left Bank" (Napa Valley) $115 (KWGTP 94.5)
6. Alpha Omega 2020 Red Blend "Right Bank" (Napa Valley) $115 (KWGTP 93.5)
7. Alpha Omega 2020 Cabernet Sauvignon "Rutherford" $165 (KWGTP 95)
8. Alpha Omega 2020 Cabernet Sauvignon "Oakville" $165 (KWGTP 96)
You can find reviews of past and future Alpha Omega wines that we cover on the Alpha Omega KWG winery page on our website. We hope you enjoy these terrific wines as much as we did. Cheers! – Ken